Vitals
Available In
Brisbane, Melbourne, Sydney, Tasmania
Skills
Actor, Composer, Model, Musical Theatre, Presenter, Prof. Musician, Prof. Singer, Voice Artist, Writer
Agent
Australian Agent
JM Agency
New Zealand Agent
Gail Cowan Management Ltd
Feature Photo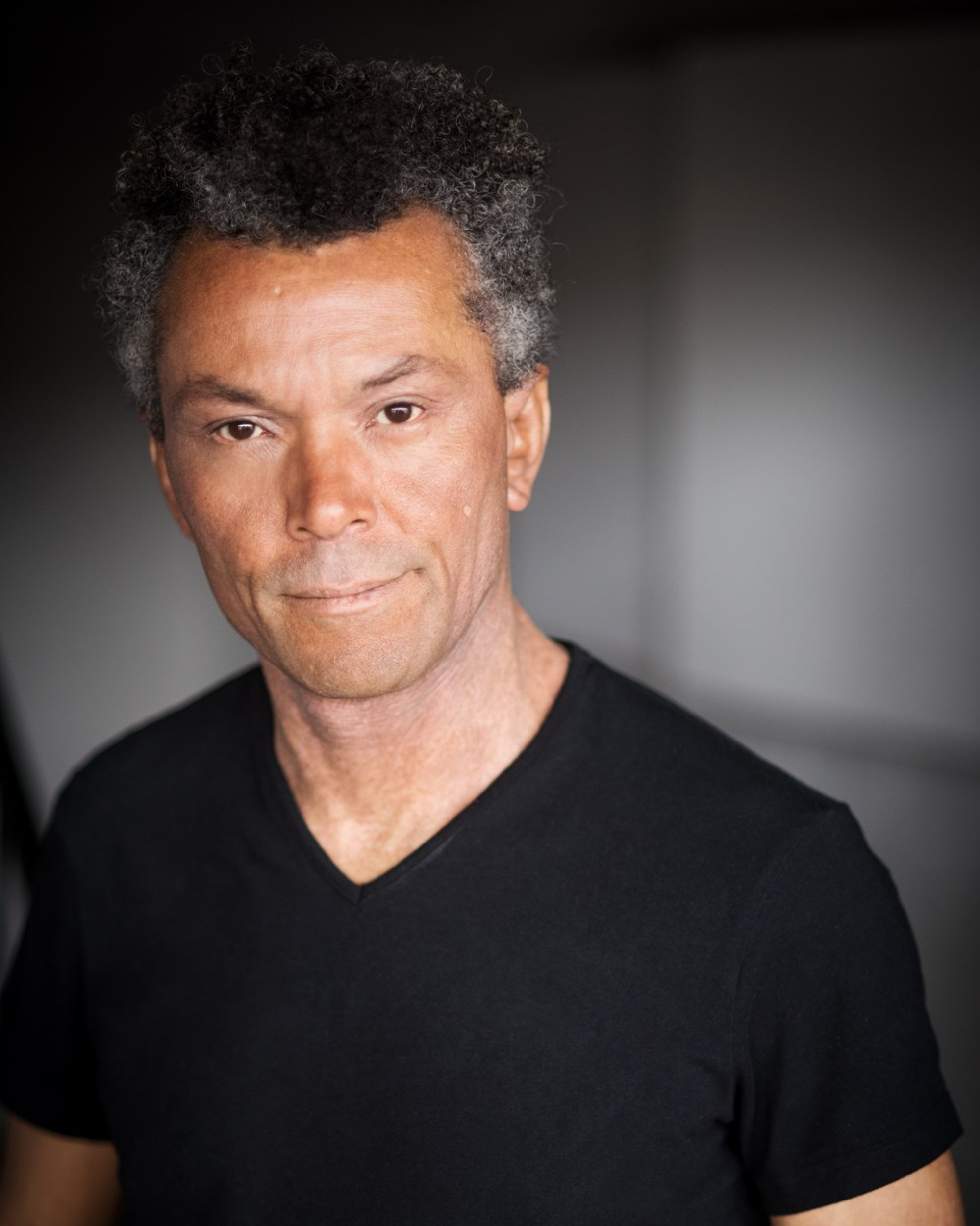 ---
Credits
2021
Television
Peter
Fires
Tony Ayres Productions / ABC
various
Television
Ryan
Rosehaven
ABC/Guesswork Television
Jonathan Brough
2020
Television
Anaesthetist
Five Bedrooms
Hoodlum
Fadia Abboud
2019
Television
Cemetery Manager
My Life Is Murder
CJZ/Network Ten
Ben Lucas
2018
Television
Dr Warren
True Stories with Hamish & Andy
Radio Karate
Tim Bartley
2017
Musical Theatre
Bill Devaney
The Bodyguard
Michael Harrison, David Ian and John Frost
2016
Television
Ryan
Rosehaven
ABC/Guesswork Television
Jonathan Brough
2015
Television
Maric's Thug
Wanted
Matchbox/Seven
Jennifer Leacey
2014
Television
Priest
The Kettering Incident
Porchlight Films
Tony Krawitz
Musical Theatre
Pontuis Pilate
Jesus Christ Superstar
CWP/Theatre Royal (Tas)
Robert Jarman
Television
Ricky Masters
Neighbours
Freemantle Media
Tony Osicka/Scott Major
2013
Television
Stage Manager
Mr & Mrs Murder
Network Ten/Freemantle
Sian Davies
2012
Musical Theatre
Foley u/s
An Officer & A Gentleman
Gordon Frost Organisation
Simon Phillips
2011
Television
Celebrant
Winners & Losers
Seven Network
Ian Gilmour
Television
Dr Buxton
Laid Series 2
ABC
Abe Foresythe
2010
Television
Security Attendant
The Librarians
Gristmill
Wayne Hope
Stage
Pontius Pilate
The Last Days Of Judas Iscariot
Human Sacrifice Theatre
David Myles
2009
Stage
Black
The Sunset Limited
Ensemble Theatre Co
Jennifer Don
2008
Television
Jeffrey
Carla Cametti P.D.
Buon Giorno
Ian Watson
2007
Stage
Paris
Romeo and Juliet
Australian Shakespeare Company
Glenn Elston
2005
Television
UN Electoral Officer
Answered By Fire
Beyond Simpson Le Mesurier
Jessica Hobbs
2004
Stage
Workshop
The Saint Plays
MTC
Kate Cherry
Musical Theatre
Marvin
Oh! What A Night
J Nicholls Prod
Kim Gavin
2003
Musical Theatre
Hud
Hair
The Production Company
David Atkins
2001
Musical Theatre
Hud
Hair
Auckland Theatre Co
Simon Prast
1998
Television
Sound Engineer
RAW FM
ABC
Kate Woods
1996
Stage
Kelsey / Spruiker
Strangers In The Night
Playbox
Aarne Neeme
Television
Colin Dare
Kangaroo Palace
Artist Services
Rob Marchand
Television
Oliver Sando
Mercury
ABC
Ian Watson
1994
Television
Paris
Neighbours
Grundy Television
Helen Gaynor
1993
Musical Theatre
DJ / Apollo Singer
The Buddy Holly Story
Everyday Productions
Terry O'Connell
1991
Musical Theatre
Leroy/Hud/Woof
Hair
Elston,Hocking & Woods
David Atkins/Graham Blundell
---
Skills & Attributes
Natural Accent
Australian
Ethnicity
African, African American
Accents
African, American Standard, Australian, East Coast American, Brooklyn, West Coast American, Caribbean, Cockney, English, German, Greek, New Zealand, Southern
Instrumental
Bass Guitar, Drums, Percussion, Piano / Keyboard
Singing
Blues, Choir, Country & Western , Folk, Jazz, Musical Theatre, Opera, Pop, Rock, Show, Contemporary
Sport
Badminton, Baseball, Bowls, Cycling, Horse Riding, Ice Skating, Mountain Biking, Roller Blading, Sailing, Snow Boarding, Snow Skiing, Swimming, Table Tennis, Water Skiing
Model Work Types
Promotional, Runway
Professional Skills
Actor, Composer, Model, Musical Theatre, Presenter, Prof. Musician, Prof. Singer, Voice Artist, Writer
---
Photos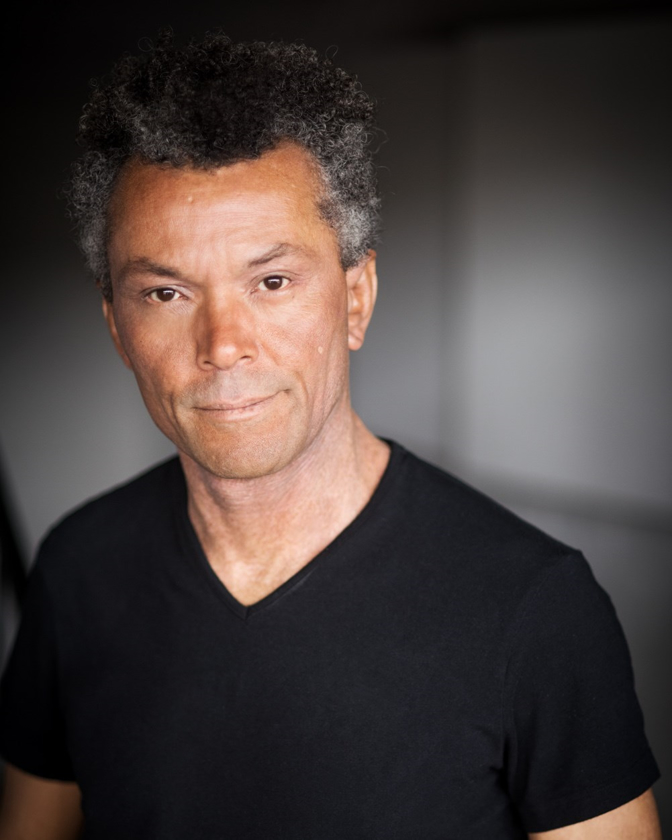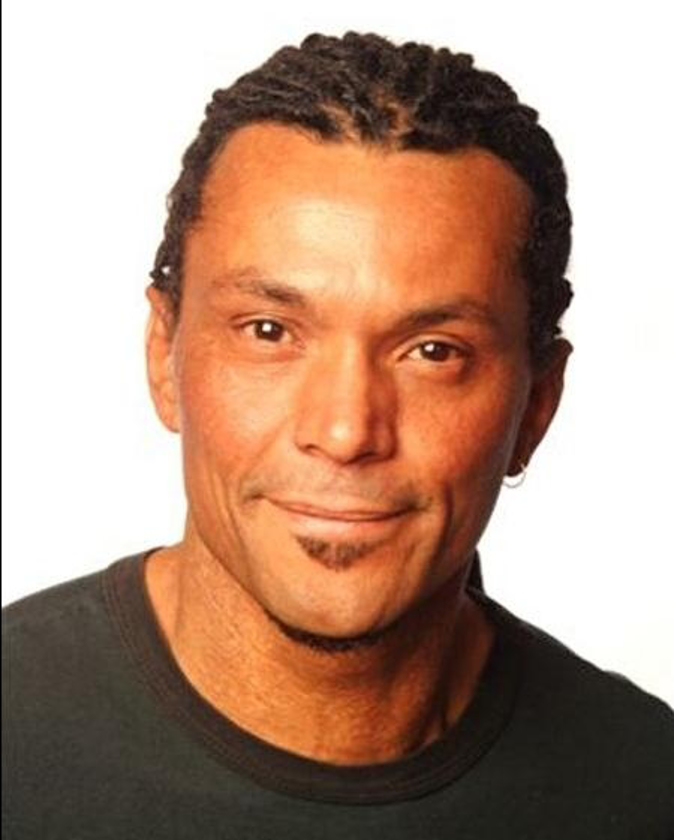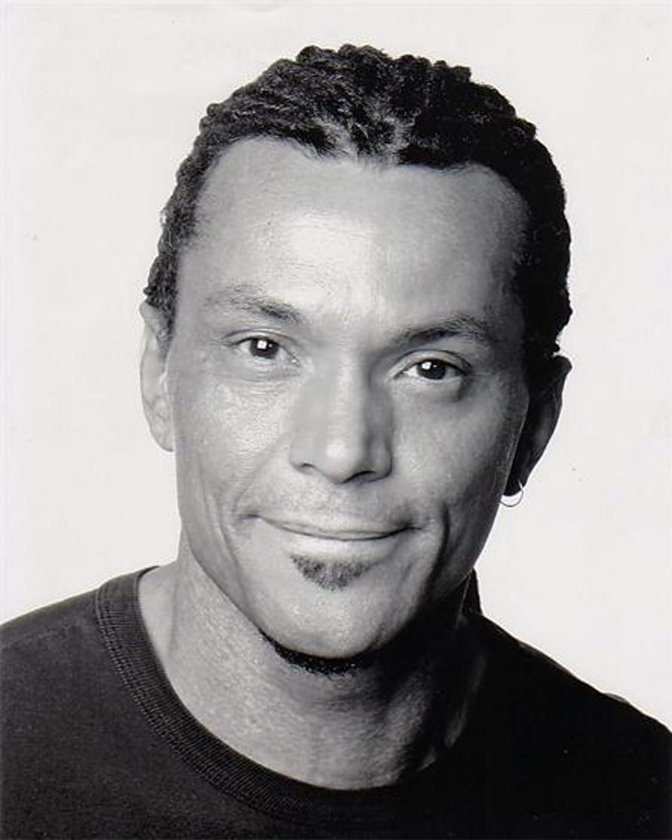 ---
Notes
TELEVISION Five Bedrooms Anaesthetist Hoodlum My Life Is Murder Cemetery Manager CJZ/Network Ten True Story with Hamish and Andy Dr Warren Radio Karate Rosehaven Ryan Guesswork Television/ABC Wanted Maric's Thug Matchbox Prods Seven Network The Kettering Incident Priest Porchlight Films Neighbours Ricky Masters Freemantle Media Mr & Mrs Murder Stage Manager Freemantle Media Laid Series2 Dr Buxton Porchlight Films Winners and Losers Celebrant Seven Network The Librarians Security Attendant Gristmill Carla Cametti P.D. Jeffrey Buon Giorno Answered by Fire UN Electoral Officer Beyond Simpson Le Mesurier Stingers Guest-Barman Beyond Simpson Le Mesurier RAW FM Sound Engineer ABC TV Drama Kangaroo Palace Colin Dare Artist Services Mercury Oliver Sando ABC TV Neighbours Paris Grundy Television TELEVISION-VARIETY GMA with Bert Newton Regular Guest Vocalist 1998-2005 X-FACTOR Backing Vocalist 2005 Great weekend in Melbourne Presenter Optus Television The Footy Show Guest Nine Network IMT Guest Hey Hey It's Saturday Guest Nine Network Tonight Live With Steve Vizard Guest Seven Network FILM Everybody Knows This Is Nowhere Adelaide the Absurd Dir: Gregory Augustine Perano Dogs in Space Dir: Richard Lowenstein Frankie and Johnny Dir: John Hillcoat THEATRE The Bodyguard Bill Devaney Gordon Frost Organisation Jesus Christ Superstar Pontius Pilate CWP/Theatre Royal (Tas) An Officer And A Gentleman u/s Foley Gordon Frost Organisation The Last Days Of Judas Iscariot Pontius Pilate Human Sacrifice Theatre The Sunset Limited Black Ensemble Theatre Co Romeo and Juliet Paris Australian Shakespeare Company The Saint Plays Multicultural Workshop MTC Oh! What A Night Marvin-Principal Jon Nicholls Productions Hair Hud-Principal David Atkins Productions & Production Company Hair Hud-Principal The Production Company Hair Hud-Principal Auckland Theatre Company Strangers in the Night Kelsey/Spruiker Playbox, Melbourne The Buddy Holly Story Apollo Singer/D.J/Clearlake Everyday Productions Hair Leroy/Hud/Woof u/s National Tour Bad Boy Johnny&The Prophets of Doom & Comedy Theatre Melbourne VOICE OVER & JINGLES Mazda CX-9 National Campaign Voice-over Crown Christmas Installation Male Vocal 2014 Premiers Sustainability Awards (Live) Voice-over Fashion Aid (Live) Voice-over Black & White Ball (Live) Voice-over Working Green Dialogue Corporate Voice-over Fifth Leg Ad Campaign Vic Lotteries Ad Campaign Schweppes Ad Campaign Twix Ad Campaign NRMA Ad Campaign SAAB Ad Campaign Renault Megane Ad Campaign Telstra Ad Campaign MUSIC Backing Vocalist Kylie Auldist's 'Just Say' Album Launch Guest Vocalist Kate Ceberano Melbourne International Jazz Festival Special Guest Singer Red Ball Bone Marrow Donor Institute Backing Vocals INXS Backing Vocals Stephen Cummings Backing Vocals The Models Backing Vocals Tootieville Backing Vocals Hunters and Collectors Backing Vocals Tina Arena Backing Vocals Renee Geyer Lead Singer Precious Little Lead Singer Ross Hannaford's Duppy Conquerors Lead Singer Grand Wazoo Lead Singer Big Band Combo Music Video Australian Crawl Music Video Crowded House Music Video Rockmelons Music Video Deborah Conway OTHER TAC TVC Enforcement: 'Think Before You Drive' Diners Club TVC Two Equals One Educational Video Victorian Government What Is Leadership Corporate Training Video V.E.A.