Vitals
Skills
Actor, Commercial Talent, Corporate, Director, Musical Theatre, Presenter, Prof. Singer, Voice Artist, Writer, Producer, Singer
Agent
Australian Agent
Liberty Artist Management Pty Ltd
Feature Photo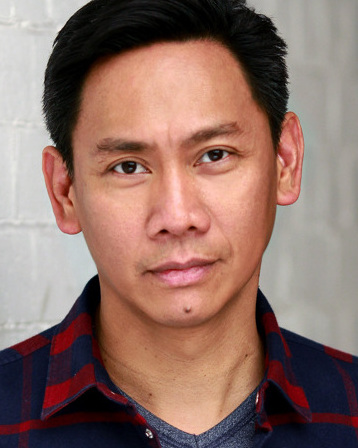 ---
Credits
2020
Television
Mr Mendoza
The Bureau Of Magical Things
Jonathan M. Shiff Productions
Grant Brown/Evan Clarry
2019
Musical Theatre
Charlie Chan
Muriel's Wedding The Musical
Global Creatures
Simon Phillips
Stage
Antero
Kasama Kita
Belvoir 25a
Erin Taylor
2018
Stage
Dennis Aslaksen
An Enemy Of The People
Belvoir Street Theatre
Anne-Loiuse Sarks
Feature Film
Aristotle Chen
Locusts
Closereef Productions
Heath Davis
Television
Dong
The Family Law series 3
SBS
2017
Web Series
Neighbour
Bent 101
Capitol Producitons
Jane Eakin
Stage
Performer/Producer
This Here. Land
LabAnino
Anino Shadowplay Collective/Kenneth Moraleda/Valerie Berry
Stage
Boi
Australian Graffiti
STC
Paige Rattray
Musical Theatre
Charlie Chan
Muriel's Wedding The Musical
Sydney Theatre Company
Simon Phillips
Stage
Ashley/David Sendridge
TALK
STC
Jonathan Biggins
Television
Eddie Cooke
Janet King Season 3
ABC/Screentime
Peter Andrikidis/Grant Brown
2016
Television
2-Dollar Shop Man
Avalon Now (Webisode)
Domain
Felix Williamson
Stage
Kuligin
The Three Sisters
Sport for Jove
Kevin Jackson
2015
Short Film
Guard
Banana Boy
Day One Films
Steven Woodburn
Voice Over
C-MORE
Jay's Jungle
Ambience Entertainment
Monica O'Brien
Television
C-MORE (Voice)
Jay's Jungle - Series 1 & 2
Ambience Entertainment
Monica O'Brien
Stage
Chester
Australia Day
Hit
Jonathan Biggins
2014
Stage
Bellrose/Poet/Cadet
Cyrano De Bergerac
Sydney Theatre Company
Andrew Upton
Short Film
Richmond
Legacy
AFTRS
Josh Mawer
Voice Over
Audiobook Narrator
The Rainbow Troops- Audiobook
Bolinda
Marcus Longfoot
Television
Rizaldo Mendoza
Maximum Choppage
Matchbox Pictures/ABC/NBC Universal
Craig Melville
Stage
Charlie
Cruise Control
Ensemble Theatre
David Williamson
Stage
Bill Fordham
August: Osage County
Repertory Philippines
Chris Millado
2013
Television
Winata
Schapelle
Freemantle Media
Khoa Do
Stage
Vet Martin & Ensemble
War Horse
National Theatre/Global Creatures
Drew Barr
Short Film
Virak
The Fence
AFTRS
Lucy Gaffy
2012
Stage
Bin Mahomet
The White Divers of Broome by Hilary Bell
Black Swan State Theatre Company
Kate Cherry
Short Film
Mr Smith
Perfection
Capitol Productions
Jane Eakin
2011
Feature Film
Heng
Dead Europe
See Saw Films
Tony Krawitz
Stage
Singer/Tour Guide
Within and Without
Performance Space and Blacktown Arts Centre
Deborah Pollard
2010
Stage
Performer
Young Playwrights' Residency
Sydney Theatre Company
Tanya Goldberg
Television
Muhammad Hartono
City Homicide
Southern Star/7 Network
Karl Zwicky
Stage
Billy/Frank
Yellow Moon - the Ballad of Leila and Lee
whiteblackbird/B Sharp
Susannah Dowling
Commercial
Hero
HSBC 'Lens' Commercial
Prodigy Films
Gregor Jordan
2008
Television
Zacharriah Noor
East West 101
Knapman Wyld Television
Peter Andrikidis
Short Film
Nanuq
The Stand
Art Center Pasadena
Paul Hidalgo
Television
Dr. Walker
Mystery ER
The Discovery Channel
Jeffrey R. Daniels
Stage
Lee Tong
The Chinese Massacre (Annotated)
Circle X Theatre Los Angeles
Marya Mazor
2007
Stage
James
Belonging - The 7 Needs Project
Griffin Theatre Company
Camilla Ah Kin
Feature Film
Arun
Lucky Miles
Short Of Easy
Michael James Rowland
2006
Musical Theatre
Banzai
The Lion King - Melbourne & Shanghai
Disney Theatrical
Julie Taymor
2005
Musical Theatre
Banzai
The Lion King - Sydney & Melbourne
Disney Theatrical
Julie Taymor
2004
Musical Theatre
Banzai
The Lion King - Sydney
Disney Theatrical
Julie Taymor
2003
Voice Over
Reader
Verbatim - Le Van Tai
ABC Radio
Feature Film
Monsod
The Great Raid
Miramax/Village Roadshow
John Dahl
Television
Ali
Alfred Wallace
Colourfield
Freddie Rockenhaus
Television
Various
Comedy Inc.
Nine Network
David McDonald
Television
Edward Lam
White Collar Blue
Knapman Wyld Television
Ian Watson
2002
Stage
Roger Chan
A Man with Five Children
Sydney Theatre Company
George Ogilvie
2001
Television
Kitchenhand
Outriders
Southern Star/Network Ten
Russell Burton
Television
Presenter
Playhouse Disney
The Disney Channel
Henrietta Clark
2000
Feature Film
Jake
Sample People
Living Motion Pictures
Clinton Smith
Commercial
Hero
Refresh - Fish Love
Bartle Bogle Hegarty
Paul MIddleditch
Television
Tran
Stingers
Simpson Le Mesurier
Grant Brown
Commercial
Hero
Caltex Star Mart
Campaign Palace
Samantha Lang
1999
Television
Tim Young
Bondi Banquet
SBS/Robyn Kershaw Production
Stuart McDonald & Hay Pavlou
Television
Ramon
Big Sky
Southern Star
Russel Burton
1998
Television
Kevin Gilberts
Water Rats
Quicksilver Productions
Michael Offer
Television
Tinzaw Nanda
Wildside
ABC / Gannon Jenkins Television
Geoff Bennet
1997
Television
Dave O'Chee
Get A Life
thecomedychannel
Jason Stephens
Short Film
Tony
Sweet and Sour
Linden Goh Pictures
Linden Goh
Stage
Raziel
Afterplay
Marian Street Theatre
Tony Sheldon
1996
Television
Michael Lee
City Life
South Pacific Pictures
Peter Sharp, Colin Budds et al
1994
Stage
Wei Wei/Billy
The Wedding Song
The NIDA Company
Jim Sharman
Musical Theatre
Wei-Wei/Billy
The Wedding Song
The NIDA Company
Jim Sharman
1990
Television
Henry
English At Work
SBS Television
Mark Sanders
Television
Various
Manic Times
Manic Times Evilcorp Sketches
Web Series
2 Dollar Shop Man
Avalon Now
Felix Williamson
---
Training
1992
Australian Theatre For Young People (ATYP)
Acting
1993 - 1995
National Institute of Dramatic Art (NIDA)
Bachelor or Dramatic Art
Acting
---
Skills & Attributes
Natural Accent
American, Australian
Ethnicity
Asian, Filipino
Accents
American Standard, Australian, West Coast American, Cantonese, Chinese, English, French, German, Indian, Irish, Japanese, Mandarin, Russian, Southern, Spanish, Cockney, Indonesian
Languages
English, Filipino (Tagalog)
Dance
Ballroom, Contemporary, Hip Hop, Jazz, Modern, R & B, Rap, Tap
Singing
Blues, Choir, Country & Western , Folk, Jazz, Musical Theatre, Pop, Rock, Show, Contemporary
Singing Range
Baritone, Bass Baritone, High Baritone
Sport
Ice Skating, Roller Blading, Scuba Diving, Volleyball, Yoga, Horse Riding
Circus
Juggling, Clown, Puppeteer
Professional Skills
Actor, Commercial Talent, Corporate, Director, Musical Theatre, Presenter, Prof. Singer, Voice Artist, Writer, Producer, Singer
---
Photos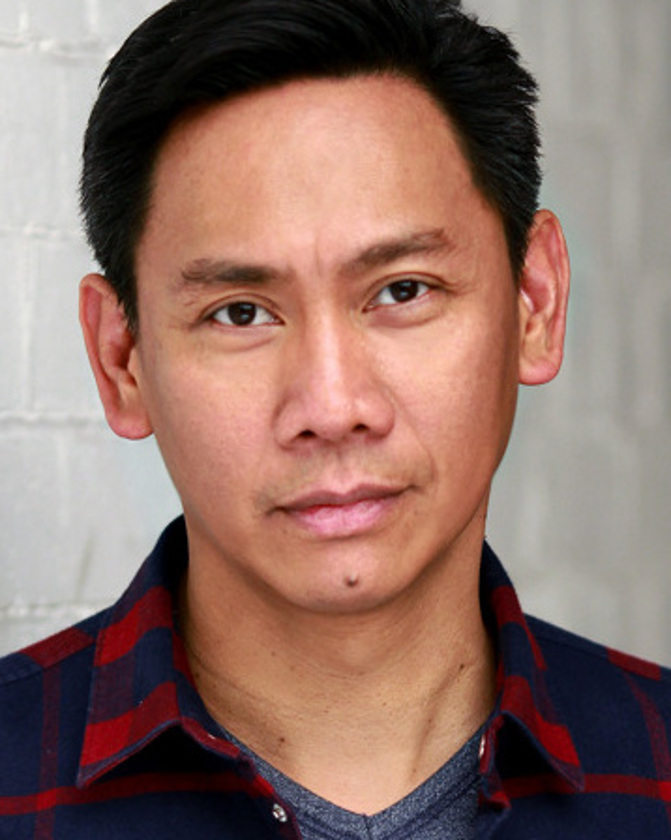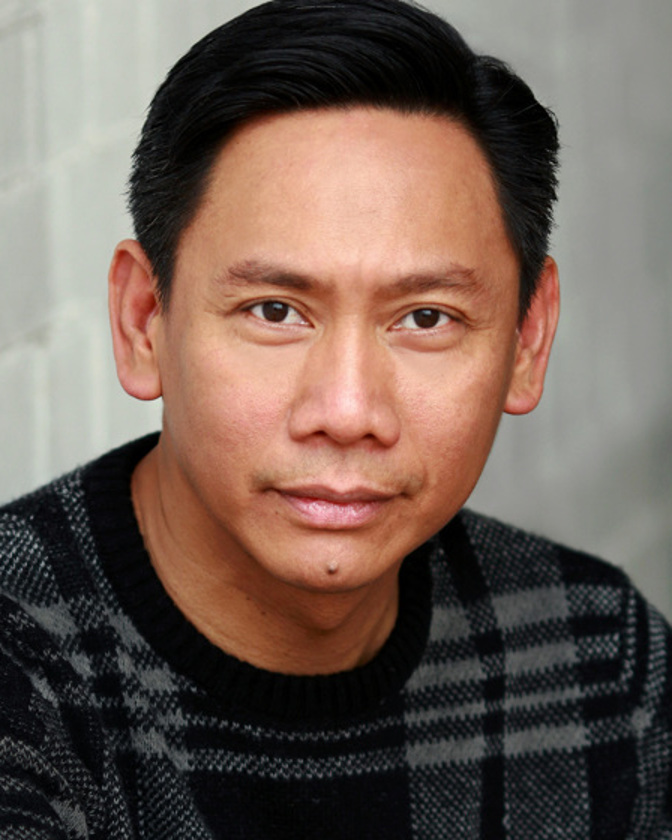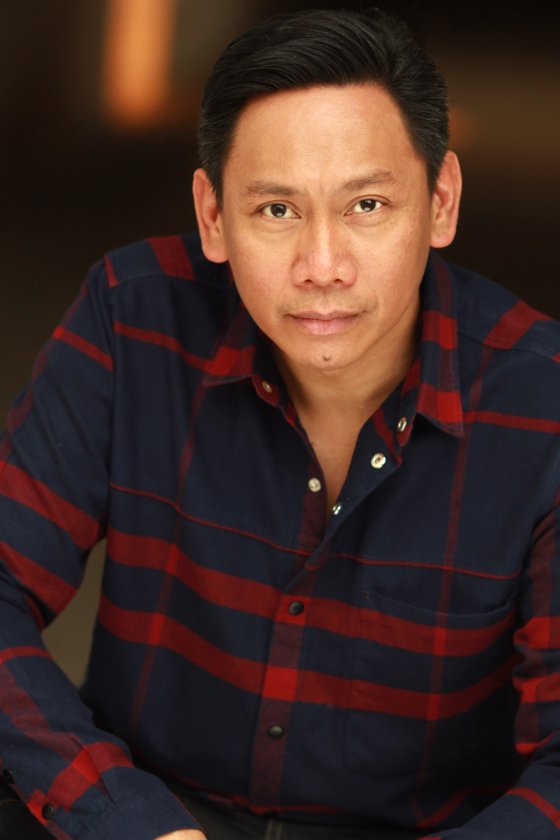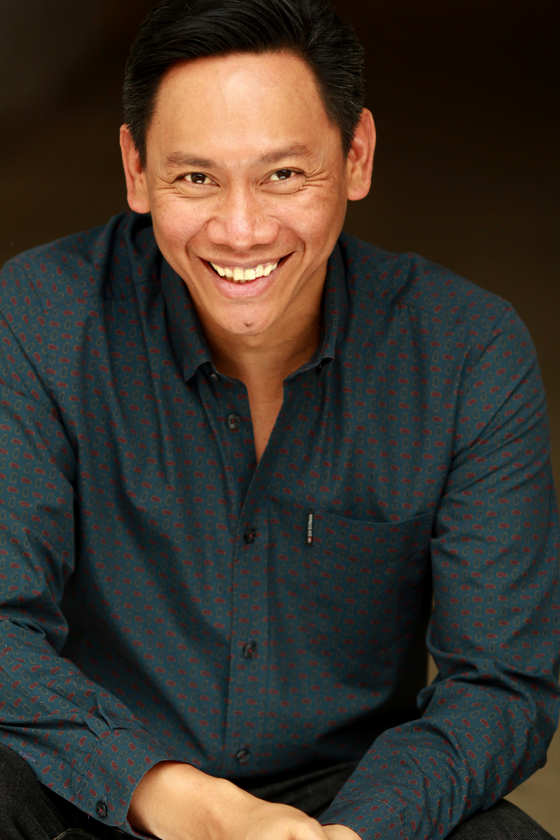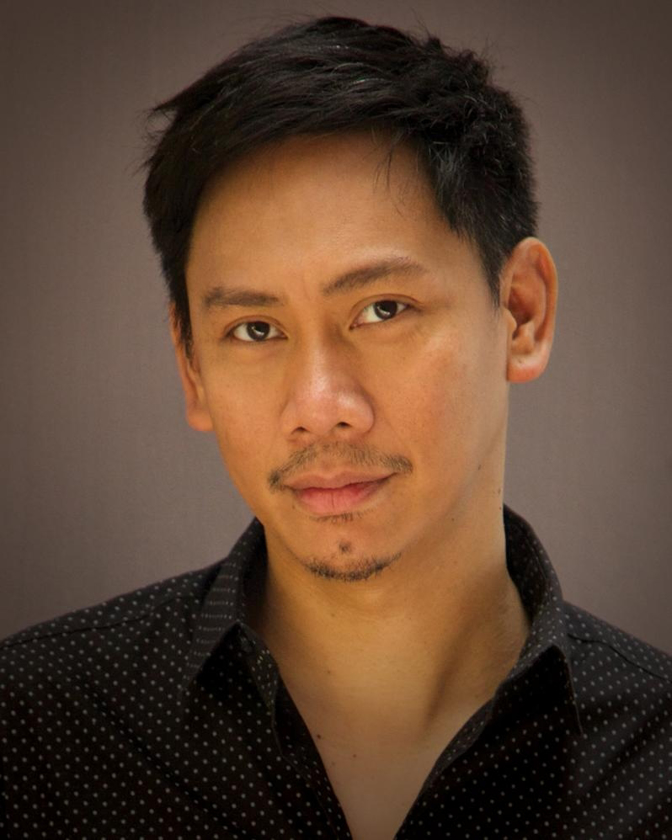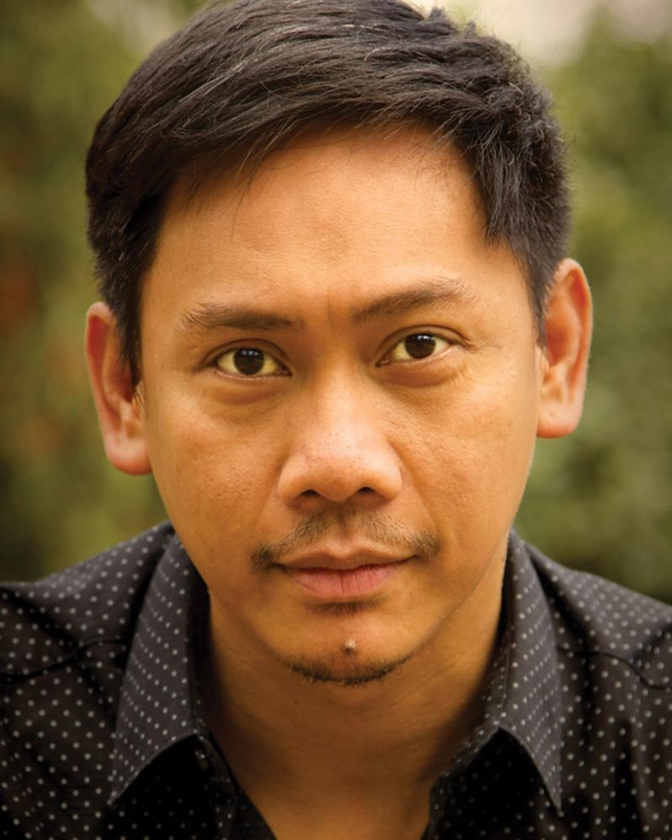 ---
Notes
KENNETH MORALEDA is an actor, director, writer and creative producer of Filipino descent. He was born in Cambridge, Massachusetts, USA and has lived in Seattle, The Philippines, Los Angeles and Sydney, Australia. He started training at Australian Theatre for Young People (ATYP) before being accepted into the National Institute of Dramatic Art (NIDA) graduating with a Bachelor of Acting in 1995. His recent theatre credits include An Enemy of The People with Belvoir Street, and Kasama Kita for 25a, the Global Creatures national tour of Muriel's Wedding The Musical, and its premier season at the Sydney Theatre Company. Also with STC he has appeared in Talk – a satire written and directed by Jonathan Biggins doubling the roles of Ashley Jarman and David Sendrige and Australian Graffiti– a debut play from Disapol Savetsila playing Boi. Other theatre credits include playing Banzai in Disney's The Lion King Musical Australian/Asian Tour under the direction of Julie Taymor, touring Australia with The National Theatre Of Great Britain and Global Creatures' production of War Horse, playing Kulygin in Sport for Jove's critically acclaimed Three Sisters by Anton Chekhov, creating the role of Roger Chan in Nick Enright's A Man With Five Children for STC, playing Bin Mahomet at Black Swan State Theatre Company in Hilary Bell's The White Divers of Broome, at Ensemble Theatre in David Williamson's Cruise Control, Chester in the regional tour of the satirical comedy Australia Day written and directed by Jonathan Biggins and Belvoir Street/B-Sharp in Yellow Moon-The Ballad of Leila and Lee directed by Susanna Dowling. His Philippine stage debut was with Repertory Philippines as Bill Fordham in the Pulitzer Prize Winning Play August: Osage County. Recent television includes a guest regular in Bureau of Magical Things Season 2 for Jonathan Schiff Productions and featured in a 4 episode arc in the third season of the acclaimed ABC TV drama Janet King. Notable film roles include Arun in the iconic Australia comedy Lucky Miles which has won him the Best Actor Award at the Cinemanila International Film Festival, Monsod in Miramax's The Great Raid directed by John Dahl and most recently Aristotle Chen in Australian Feature Locusts directed by Heath Davis. He was also in Dead Europe and lead the short films, screening in festivals worldwide, Perfection by Jane Eakin and The Fence by Lucy Gaffy, Banana Boy by Steven Woodburn and Legacy by Josh Mawer. Numerous television credits include playing Winata in Channel 9′s controversial TV Event Schapelle, featured in the second season of the award winning SBS drama East West 101, Matchbox Pictures/ABC TV Comedy Maximum Choppage, Tim Young in the SBS series Bondi Banquet, Michael Lee in City Life for South Pacific Pictures and appearances on Water Rats, Wildside, White Collar Blue, City Homicide various characters in Comedy Inc. and presenting on Playhouse Disney. His directing debut was an immersive theatrical and cinematic music show They Say She's Different written and starring Cecilia Low. After a showing at Ding Dong Lounge in Melbourne, it was picked up by the Adelaide Cabaret Festival and was a highlight of the Melbourne Fringe Festival 2015 for a season at Gasworks receiving rave reviews. In 2021 he directed Chop Chef, a satirical opera by Blush Opera at Riverside Theatres, and Eat Me: Blowback with the graduating cohort at NIDA. Under his production company kwento, he is slated to direct Ate Lovia for Redline Productions/Old Fitz and The Marriage Agency at KXT/bAKEHOUSE. As part of the STC/CAAP Directing Initiative- he was Assistant Director to Kip Williams on Playing Beatie Bow by Kate Mulvany, and to Paige Rattray for How to Rule the World and The Deep Blue Sea at Sydney Theatre Company. He was a leading artist in This Here. Land. – an experimental performance part of Liveworks Experimental Arts Festival in October 2017 for Performance Space. He collaborated with Paschal Berry and Anino Shadowplay Collective previously writing and performing segments in Within and Without for Performance Space and Blacktown Arts Centre. As teacher and facilitator, he has run Playwriting Australia's 200 Stories High National Outreach program, The CAAP Artist Lab 2020, and currently Making A Musical 2021– a workshop by Hayes Theatre Co/CAAP. He has several writing projects in development including One Hour No Oil co-written with Jordan Shea. He is a proud member of MEAA since 1995.