Vitals
Available In
Adelaide, Auckland, Australian Capital Territory, Brisbane, Christchurch, Dunedin, International, Melbourne, Northern Territory, Perth, Sydney, Tasmania, Wellington
Skills
Actor, Composer, Corporate, Musical Theatre, Prof. Singer
Agent
Australian Agent
Sophie Jermyn Management
Feature Photo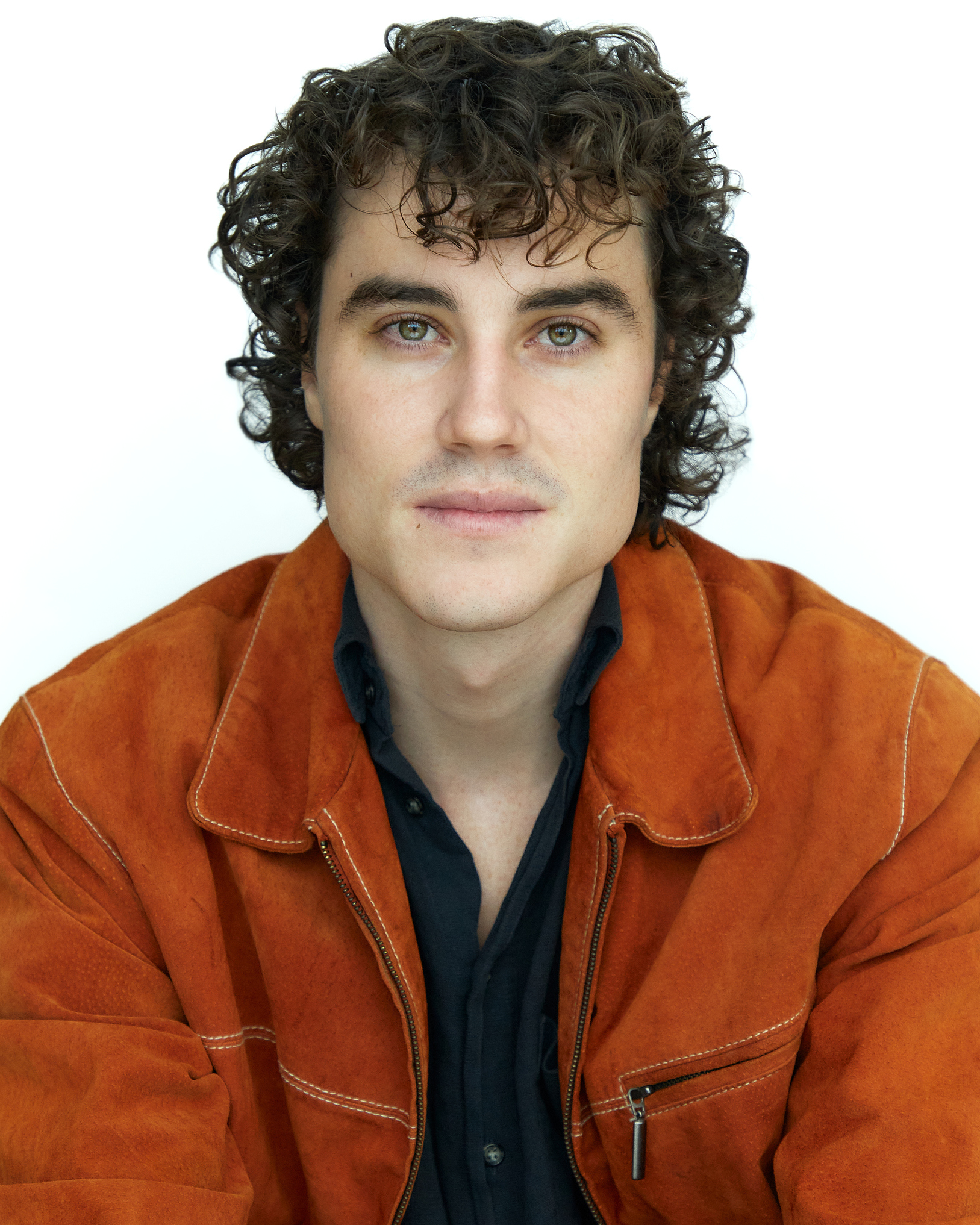 ---
Credits
2022
Feature Film
Michael
Five Blind Dates
Amazon Prime/ Goalpost Pictures
Shawn Seet
Web Series
Xavier
Krystal Klairvoyant
Example Content
Erin Good
Theatre
Tom Buchanan
The Great Gatsby
Viral Ventures
Beth Daley
2021
Television
Scott
Frayed
Sky UK/ABC
Shaun Wilson
2020
Web Series
Jack
Tales For Uncertain Times
Jellyfish Productions
Jasper Garner Gore
Short Film
Peter
Mary
MTM Productions
Aaron Lucas
Theatre
Elvis
Cusp
Griffin Theatre
Fraser Corfield
2019
Theatre
Meshak
Coram Boy
Bakehouse Theatre Company
John Miller
Short Film
Jason
Hookup
Paper Moose
Laura Nagy
Short Film
Johnno
Don't Forget To Go Home
Linus Carey Gibson
Victoria Thompson
Theatre
Elvis
Cusp
Brownsmart
Fraser Corfield
Theatre
Party Guest
Mercury Fur
White Box Theatre & HBR Creatives
Kim Hardwick
Theatre
Jacob
Alice In Slasherland
Red Line Productions & Last One Standing Theatre Company
Rachel Kerry
2018
Television
Scott
Frayed
Sky UK/ABC
Jennifer Leacey/Shaun Wilson
Short Film
Tommy
Backpedal
Finch Company
Dani Pearce
Web Series
Zeke Umback
Remember My Name
Doors Are Closing
Sonny Vrebac
Theatre
Snow
A Town Named Warboy
Performing Lines
Fraser Corfield
Short Film
Constable Mckay
Birthday Girl
UTS
Sion Freed
Short Film
Student Paramedic
My First Panic
AFTRS
Michaela Holmes
Corporate Work
Young Doctor
RACP Corporate Job
Real Play Media
Grant Dodwell
Theatre
Patient Undergoing Surgery
Visiting Hours
bAKEHOUSE Theatre Company
John Millar & Michael Dean
2017
Short Film
Spyder
A Grave Dilemma
Napolean Complex Productions
Tim Groenendyk
Theatre
Martini
One Flew Over The Cuckoo's Nest
Sport For Jove
Kim Hardwick
Theatre
Scott Abbey
Blackrock
White Box Theatre & Seymour Centre
Kim Hardwick
Theatre
Ensemble Piece
Oedipus Doesn't Live Here Anymore
ATYP
Fraser Corfield
Theatre
Mark
DNA
Last One Standing Theatre Co.
Jeremy Lindsay Taylor
Commercial
Laugher
ABC2 Comedy Promo
ABC
Kieran Reynolds
Short Film
Jake
Remnant
AFTRS
Brittany Xu
Short Film
Jack
Trace Lines
AFTRS
Olivia Mair
Theatre
Jason
Asylum
Brave New Word Theatre Company
Richard Hillier
Theatre
Gary
Osama The Hero
Tooth And Sinew
Richard Hillier
2016
Musical Theatre
Moritz
Spring Awakening
Australian Theatre For Young People
Mitchell Butel
Theatre
Male Attacker
Low Level Panic
Red Line Productions
Justin Martin
Theatre
Macka
Hot Tub (Development)
ATYP
Paige Rattray
Short Film
Victim
Lone Wolf
Australian Film, Television and Radio School
Monique Terry
Theatre
Front Desk Nurse
Visiting Hours (Sold Out Season)
bAKHOUSE Theatre Company
John Miller & Michael Dean
2015
Musical Theatre
Michael
Connected
No Mates Productions
Craig Christie
2013
Theatre
Multiple Roles - Acting/Singing
Two Chairs
bAHKEHOUSE Theatre Company
Suzanne Millar
2012
Theatre
Josh
A Land Beyond The River
bAKEHOUSE Theatre Company
Suzanne Millar - Justin Fleming
2009
Theatre
Feature
The Life Of Galileo
bAHKEHOUSE Theatre Company
John Millar
---
Other
-----
----
----
-----
---
Training
09/09/18 - 30/09/18
Les Chantery (The Actors Station)
Sunday Series
Audition Technique
31/10/2017 - 5/10/2017
Hub Studio
Kevin Jackson Technique
Acting
17/09/2016 - 18/09/2016
A.T.Y.P
Damien Ryan Masterclass
Shakespeare
1/05/2016 - 19/07/2016
Sydney Screen Acting Group
3 Terms
Screen Acting
06/04/2013 - 07/15/2013
Bakehouse Theatre Company
The Arts Platform
Character Development
2009 - 2013
Private Drama Tuition
ATCL
Speech and Drama
03/09/2013 - 03/11/2013
Australian Theatre For Young People
18-27 Professional Series
A Range Of Fields Studied
18/01/2015 - 22/01/2015
National Institute Of Dramatic Arts
Screen Acting Essentials 2
Screen Acting
---
Skills & Attributes
Natural Accent
Australian
Accents
American Standard, Australian, Irish, New England , Scottish, Brooklyn, English, Southern
Hair Length
Ear Level, Messy
Hair Style
Straight, Wavy
Dance
Hip Hop, Modern, Rock n Roll
Singing
Blues, Choir, Classical, Contemporary, Folk, Jazz, Musical Theatre, Pop, Rock, Show
Sport
Rugby League, Rugby Union, Tennis, Athletics, Cricket, Fishing, Golf, Horse Jumping, Horse Riding, Mountain Biking, Swimming, Table Tennis
Professional Skills
Actor, Composer, Corporate, Musical Theatre, Prof. Singer
---
Photos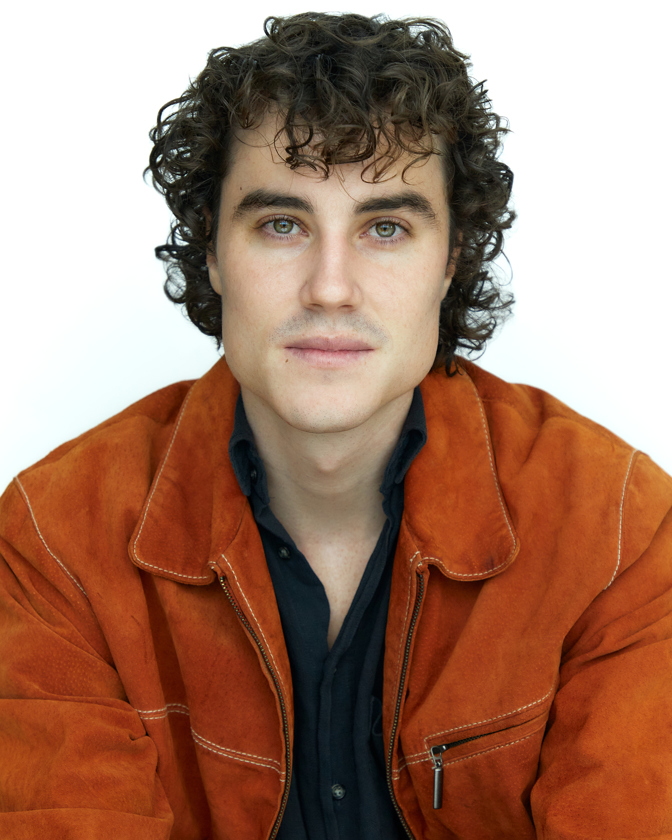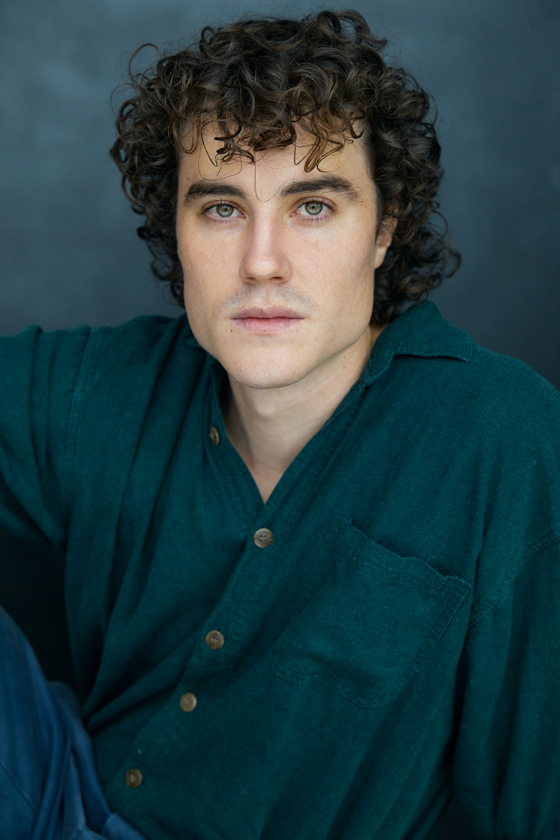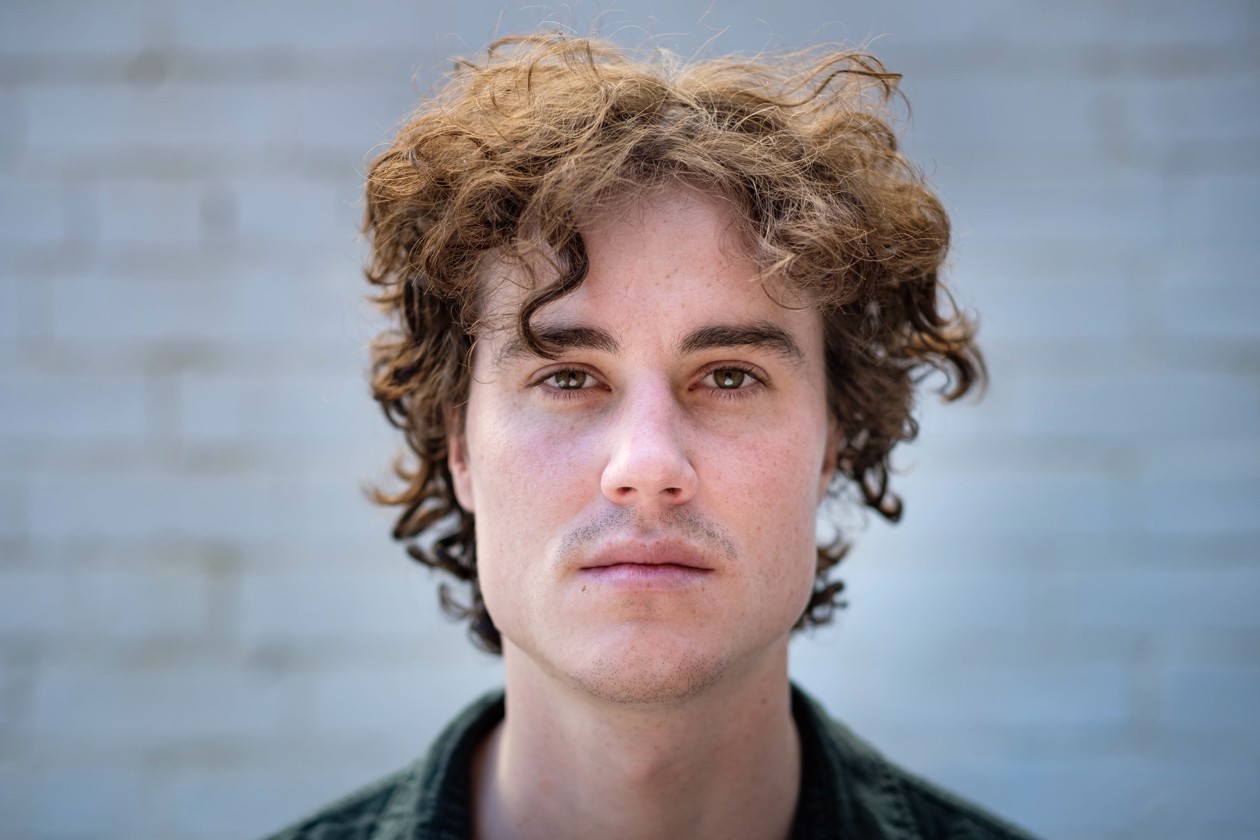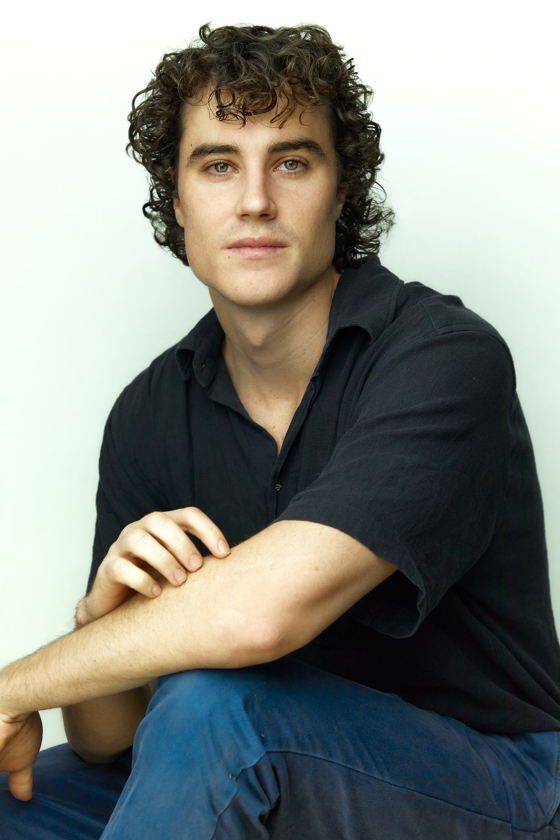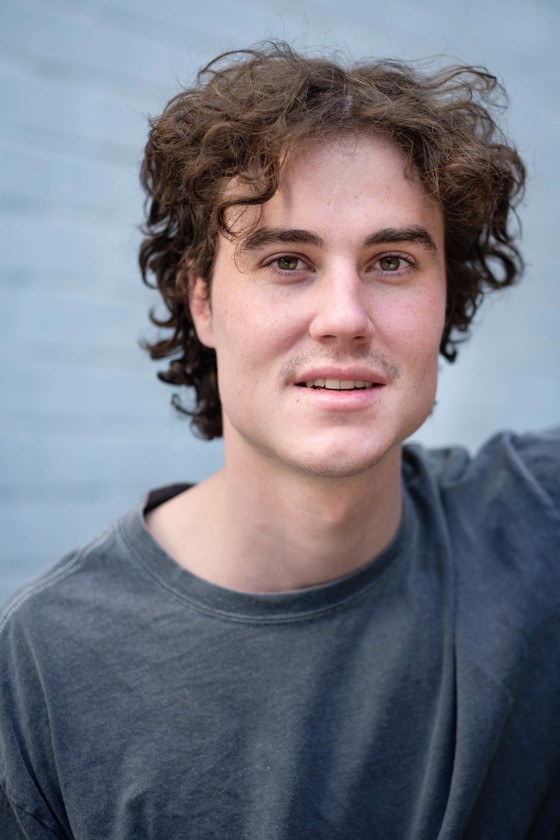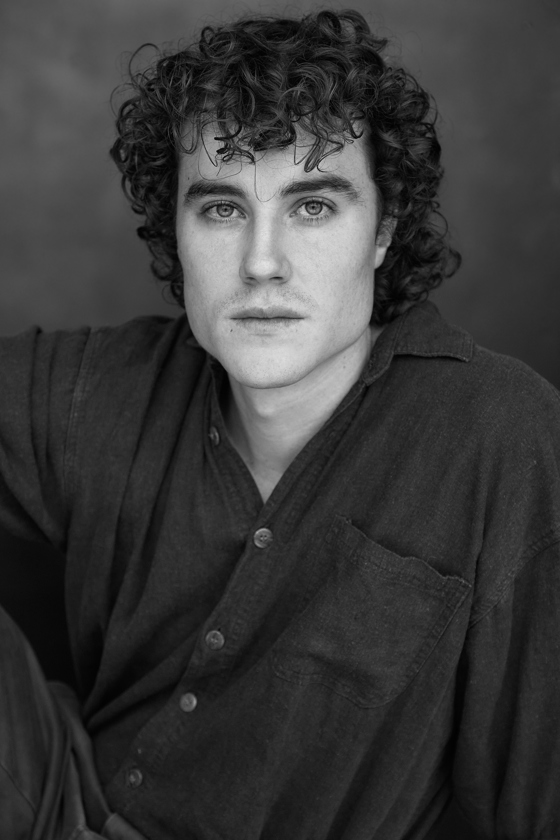 ---
Notes
Backpedal Selection For Sundance Film Festival Alice In Slasherland: Nominated for a GLUG Award - Most Outstanding Performance by a Male Actor in a Supporting Role in a Play Coram Boy Stage Whispers - "And Joshua McElroy is Meshak and Mish. It is his performance that lingers at the edges of the memory, just as his characters linger at the edges of society. Whether hugging the sides of the stage as he stalks his "angel", sobbing over the dead babies he buries, cowering under Otis' harsh beatings or reaching up through waves of haze to save his "angel baby", McElroy's performance captures symbolically the downtrodden and neglected that hover on the outskirts of society." Audrey Journal - "Joshua McElroy is very plausible as Meshak, who comes across as anything but the generic simpleton his father believes him to be." Theater People - "The cast of 15 works as a cohesive unit to make those bigger sequences work, but the individual performances also deserve recognition. McElroy's wonderful portrayal of the mistreated and degraded Meshak is hugely sympathetic, giving us a sense of the young man's profound torment." Night Writes - "When the production is allowed to breathe, like in the forest as Otis's disabled son Meshak (Joshua McElroy) is burying babies amongst the haunting swaying bodies of other actors, this experimental use of the body as unconventional storytelling devise is most effective and impactful." Lady Lemoncholy - "One of the show's finest performers, Joshua McElroy's harrowing portrayal of the tragic young Meshak highlights the character's exploitation and loneliness, prompting the audience's desperate compassion, and flawlessly infusing the stage with the boy's pain and fear." Sydney Arts Guide - "Meshak is played by Joshua McElroy with attuned conviction." Sydney Theatre Reviews - "McElroy as the central figure of the production and the link between the three main stories, does well in the physically and emotionally demanding depiction of a neglected and abused disabled man. As a character written deep within the tropes of disabled representation in literature and on stage, Mcelroy conveys a welcome sense of compassion and interior autonomy in Meshak." Mercury Fur Suzy Goes See - Josh McElroy is particularly impressive as Party Guest, the worst kind of bad guy, completely despicable, but made thoroughly entertaining by McElroy's uninhibited portrayal. Spring Awakening Winner of the Sydney Theatre Award - Best Production For Young People Sydney Morning Herlad - McElroy makes Moritz's plight touching, and by bringing a desperate edge to Sheiks Dont Do Sadness, he makes a trite song difficult to dismiss. Jo Litson: Scene and Heard - McElroy gives a compelling, intuitive performance as Moritz, which seems to pour untrammelled straight from his gut and heart; one that keeps you transfixed whenever he is on stage. Daily Review - It's a scrappy and unusual but very smart take on the role. Kevin Jackson - Josh McElroy, as Moritz, sustained the play/musical demands for his character more successfully and has a charisma that demands that you pay attention. Oedipus Doesn't Live Here Anymore: Nominated for a GLUG award - Most Outstanding Performance By A Newcomer Nominated for Sydney Theatre Award - Best Production For Young People Asylum Stage Whispers - The stand out performer was Jason McElroy as the troubled snarling son. His portrayal was electric. Suzy Goes See - Joshua McElroy is particularly memorable as Jason. Simultaneously intense and vulnerable, the actor's confidence is unflappable even in the venue's extremely close quarters. One Flew Over The Cuckoo's Nest Upstaged Reviews - Josh McElroy gives an honest and focused performance as Martini, with his complete immersion in the role allowing for good comic timing to wonderfully shine through. Blackrock Upstaged Reviews - Joshua McElroy gives an excellent performance as Scott Abbey, a Blackrock local, propelling himself into the character in a way that is both believable and highly engaging. It requires a great boldness to allow yourself as an actor to access the abominable depths of a character, that which is outwardly vehemently rejected by society. Victims are paraded and put on show while perpetrators are protected and hidden. He puts it out there for all to see.