Vitals
Skills
Actor, Corporate, Director, Musical Theatre, Presenter, Prof. Singer, Specialist Performer, Stand-up Comedian, Variety Artist, Voice Artist, Writer
Agent
Acting Agent
Sophie Jermyn Management
Voice Agent
Sophie Jermyn Voices
Feature Photo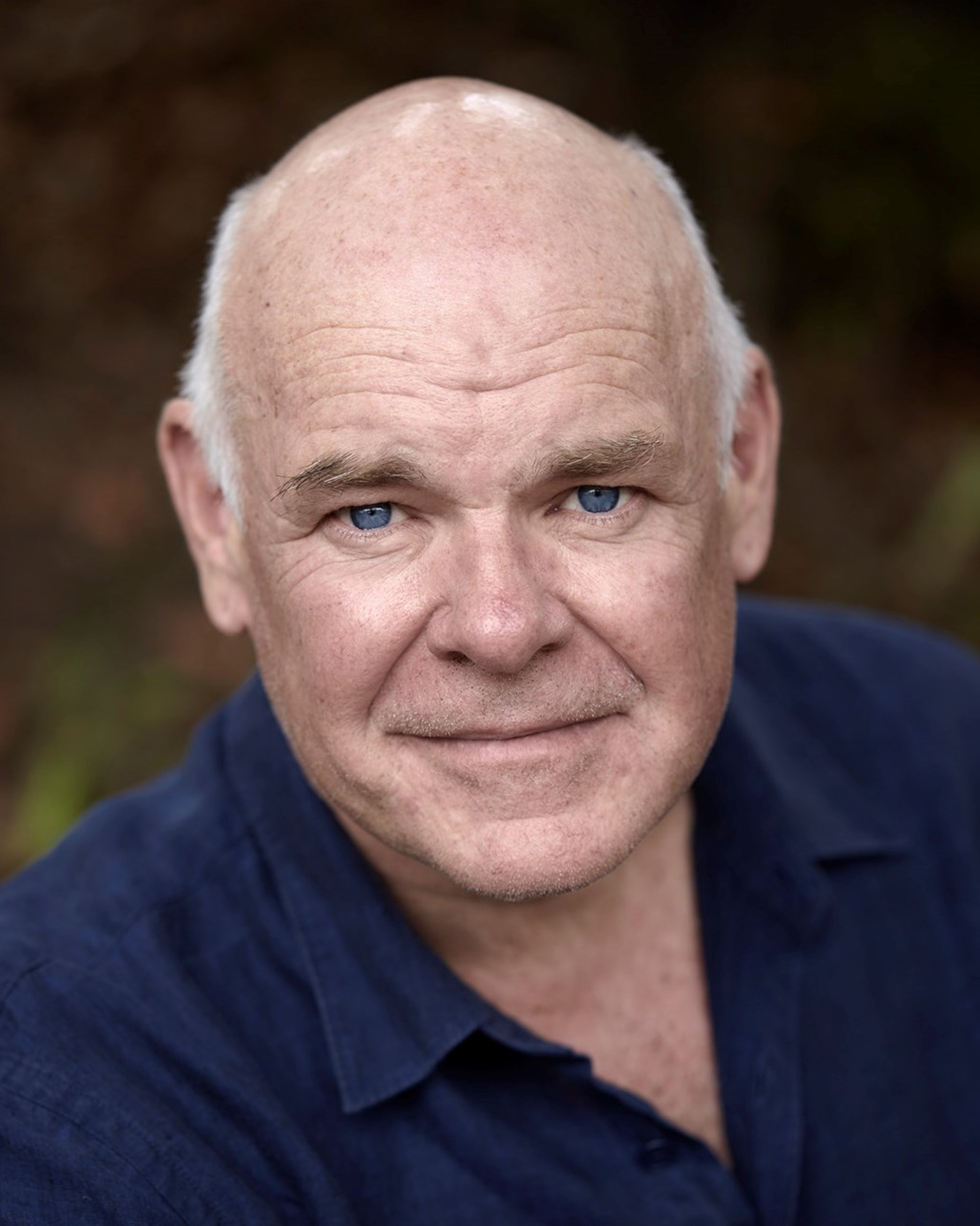 ---
Credits
2022
Musical Theatre
Ensemble
Girl From The North Country
GWB Entertainment
2020
Short Film
Amy's Dad
Through April
Lev Jutsen
2019
Television
Whitefella QC
Black Comedy
ABC TV
Nakkia Lui
Theatre
Speed
The Odd Couple
Ensemble Theatre
Mark Kilmurray
Theatre
Burns
Ditch
Dream Plane Productions
Kim Hardwick
Theatre
Johnnypateenmike
The Cripple Of Inishmaan
Mad March Hare Theatre
Claudia Barrie
2018
Feature Film
Jim
Ladies In Black
Sue Milliken & Allanah Zitserman
Bruce Beresford
Television
Geoff the Cockroach
Beat Bugs
Grace Inc
Josh Wakely
Television
Alan
The Ropes
SBS
Shannon Murphy
Television
Tom
The House
Goose Bridle
Tim Brothers
Theatre
Dinny
The Walworth Farce
Workhorse Theatre
Kim Hardwick
Theatre
Bernard
Greater Sunrise
Belvoir St
Julia Patey
Theatre
Donny Pratt/Sgt Lukey
The Shifting Heart
White Box Theatre
Kim Hardwick
2017
Feature Film
Elgin
San Andreas
New Line Cinema
Brad Peyton
Feature Film
Frank
The Casting Game
Pearly Productions
Pearl Tan
Theatre
Doc
The Night Alive
O'Punksy's Theatre
Maeliosa Stafford
Theatre
Scanlon
One Flew Over The Cuckoos Nest
Sport For Jove
Kim Hardwick
2016
Musical Theatre
Henry Miller
Calamity Jane
Neglected Musicals
Richard Carroll
Musical Theatre
Barry Doyle
Summer Rain
New Theatre
Trent Kidd
Musical Theatre
Big Bob
Pete The Sheep
Monkey Baa
Jonathan Biggins
Musical Theatre
Hucklebee/Mortimer
The Fantasticks
Hayes Theatre Co.
Helen Dallimore
Theatre
Roy
Life Without Me
Illuminate Educate
Cathy Hunt
2015
Musical Theatre
Uncle Willy
High Society
Hayes Theatre Co.
Helen Dallimore
Theatre
Candy
Of Mice And Men
Sport For Jove
Iain Sinclair
Musical Theatre
Governor/Inn Keeper
The Man Of La Mancha
Squabbalogic
Jay James-Moody
Feature Film
Elgin
San Andreas
Flynn Picture Company
Brad Peyton
2014
Theatre
Ted Vogler
The Young Tycoons
Darlinghurst Theatre Co.
Michael Piggot
Musical Theatre
Feldzeig
The Drowsy Chaperone
Hayes Theatre Co.
Jay James-Moody
2013
Theatre
Cleveland
Return To Earth
Griffin Independant
Paige Rattray
Theatre
Sgt Dan Simmonds
The Removalists
Tamarama Rock Surfers
Leland Keen
2012
Television
Ted Heath
Devil's Dust
Fremantle Media
Jess Hobbs
2011
Television
Allan Billison
Fair Go For Billionaires
The Republic
Charles Firth
Television
Ron Saw
Paper Giants
ABCTV
Daina Reid
Television
Dr Haig Stewart
Wild Boys
Southern Star
Various
Television
Dr David Williamson
Crownies
ABCTV
Chris Noonan
2010
Theatre
Dr Sweet
Bug
Griffin Independant
Anthony Skuse
Theatre
Robert Bertrand
The Pigeons
Griffin Independant
Sarah Giles
Television
Bob Menzies
Rake
ABCTV
Jeffrey Walker
2009
Feature Film
Major
Chronicles of Narnia - Voyage of the Dawn Treader
Dragons Prow
Michael Apted
Theatre
John
Shining City
Griffin Independant
Nicholas Pollock
Feature Film
Walker
1-M-C Something of Vengeance
Lone Dog Productions
Martyn Park
Theatre
Roy Cohn
Angels In America
New Mardi Gras Festival
Alex Galeazzi
Theatre
Norm
Norm and Ahmed
The Alex Buzo Company
Aarne Neeme
2007
Feature Film
Richards
Fools Gold
Warner Brothers
Andy Tennant
Musical Theatre
Mr
Sunday In The Park With George
Q Theatre Co
David Hollywood
Theatre
Ain
To The Green Fields Beyond
Bite Festival
Scott Patterson
2006
Theatre
Barney
Summer Of The Seventeenth Doll
Sydney Theatre Co (Education)
Steve Bisley
Theatre
Simmonds
The Removalists
Sydney Theatre Co (Education)
Andrew Tighe
2005
Theatre
Sly Scully
Portia Coughlan
Darlinghurst Theatre
Maeliosa Stafford
Theatre
Jim
Breathing Corpses
Darlinghurst Theatre
Kate Wild
Theatre
Henry Frail
The Frail Man
Darlinghurst Theatre
Gareth Boylan
2004
Theatre
Sergeant
Terminus
East Coast Theatre
Joseph Uchitel
Theatre
Tom
Skylight
New Theatre
Alex Broun
Television
Greazy Gaz
CNNNN
Zapruders Other Films
2002
Television
Lead Guest
Blue Heelers
Westside Productions
Declan Eames
Theatre
Flint
Woomera
Tamarama Rock Surfers
Alex Broun
2000
Theatre
Egeus/Philostrate
A Midsummer Nights Dream
Bell Shakespeare
Elke Neidhardt
1999
Television
Willy Norman
Water Rats
Quicksilver Productions
David Caesar
Television
Joe Besser
The Three Stooges
Fox Icon
James Frawley
Theatre
Sir
The Christian Brothers - UK Tour
Tempus Fugit Theatre
Maeliosa Stafford
Theatre
Barney
No Names No Pack Drill
Marion St Theatre
Andrew Tighe
1998
Theatre
Rosse
Macbeth
STCSA
Rodney Fisher
Theatre
Owen
The Department
STCSA
Rodney Fisher
1997
Feature Film
Alfie
Doing Time For Patsy Cline
Oil Rag Productions
Chris Kennedy
Feature Film
Jameson
The Beast
Calamari Productions
Jeff Breckner
Theatre
Stage Hand
Master Class
STC
Rodney Fisher
---
Training
2004 - 2006
UTS
MA (Professional Writing)
Screenwriting
1993 - 1993
NIDA
Grad. Dip. Directing
Directing
1986 - 1988
WAAPA
Dip. Performing Arts (Theatre)
Acting
1983 - 1985
UNSW
BA
Theatre Studies
---
Skills & Attributes
Natural Accent
Australian
Accents
African, American Standard, Australian, East Coast American, Brooklyn, West Coast American, Cantonese, Caribbean, Chinese, Cockney, French, German, Greek, Indian, Irish, Italian, Japanese, Latino, Mid Western, New England , New Zealand, Pakistani, Russian, Samoan, Scottish, South Western, Southern, Spanish, English, South African, Welsh, Western
Hair Length
Bald / Shaved
Instrumental
Drums, Percussion
Dance
Ballroom, Contemporary, Country, Jazz, Latin, Modern
Singing
Blues, Country & Western , Folk, Jazz, Musical Theatre, Show, Choir, Rock, Contemporary, Pop
Singing Range
Baritone, Tenor
Sport
Bowls, Cricket, Sailing, Swimming
Drivers Licences
Car, Motorcycle
Professional Skills
Actor, Corporate, Director, Musical Theatre, Presenter, Prof. Singer, Specialist Performer, Stand-up Comedian, Variety Artist, Voice Artist, Writer
---
Photos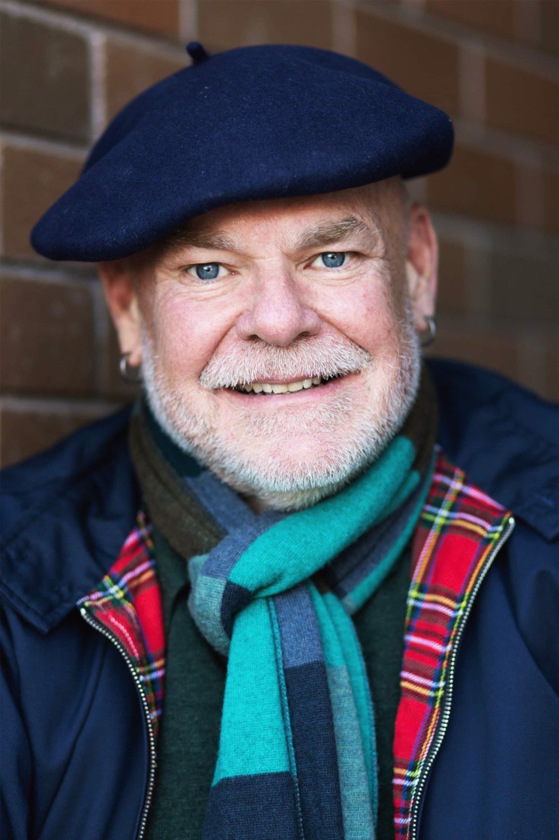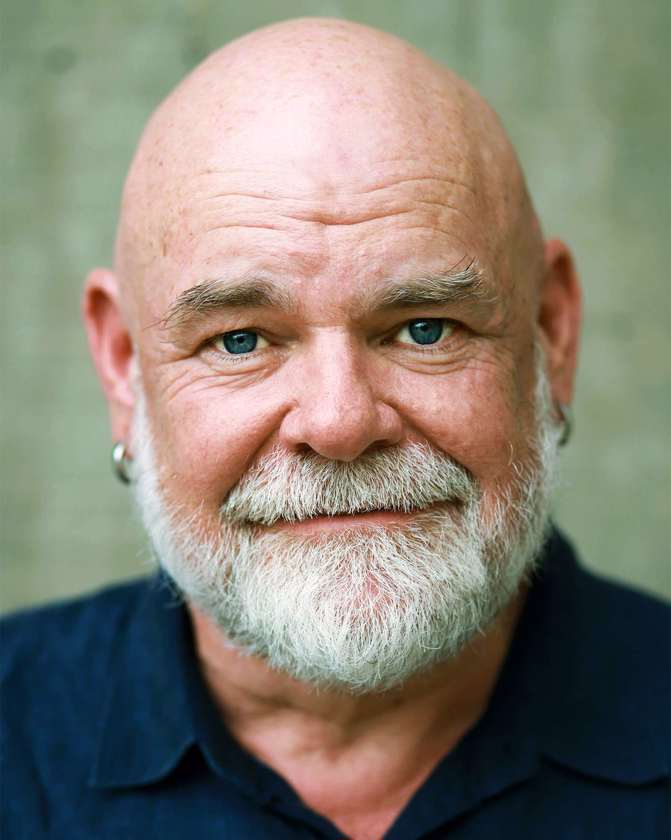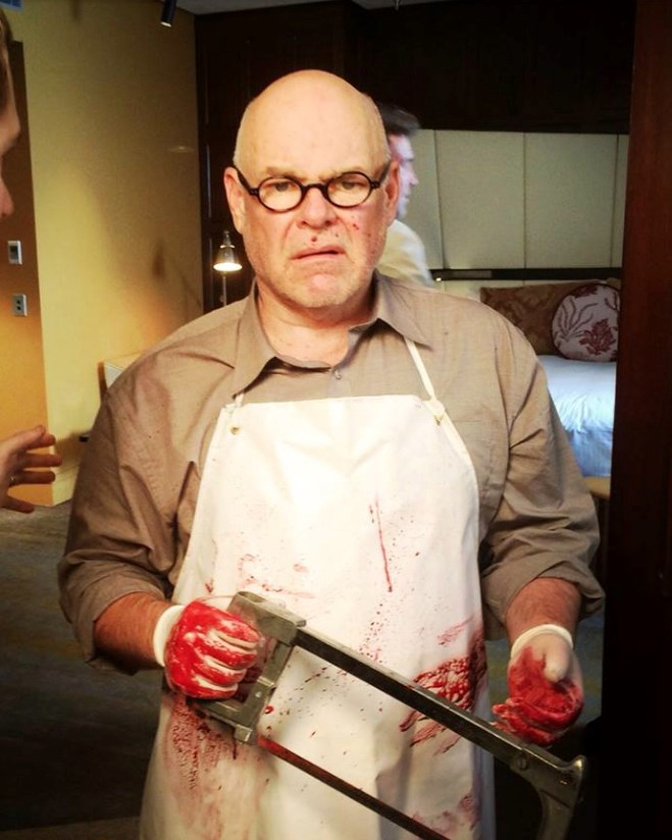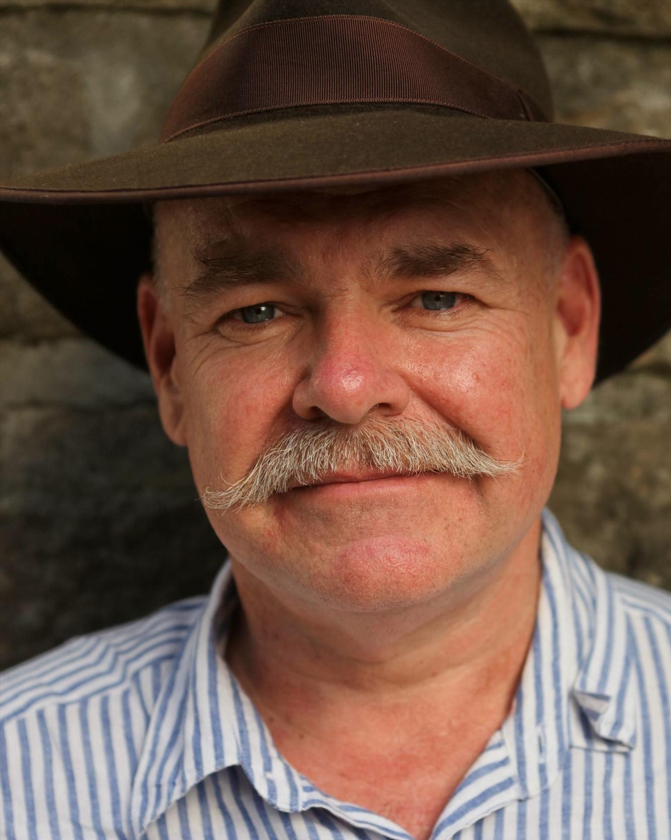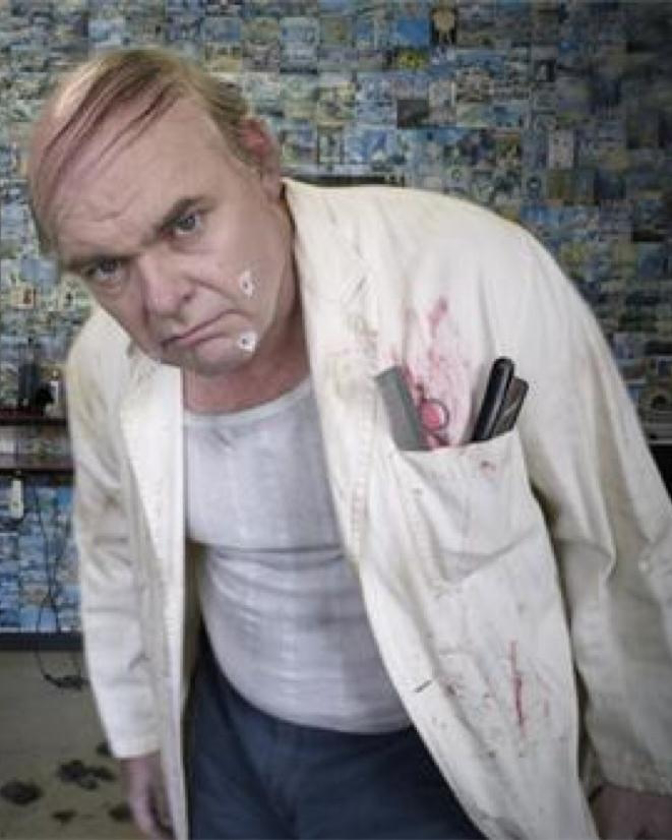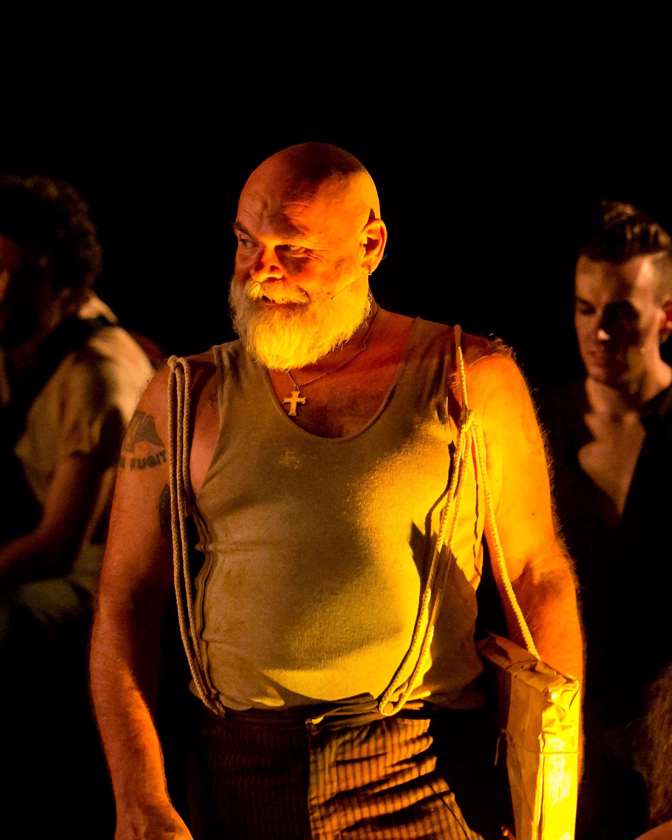 ---
Notes
Laurence is a graduate in Arts (Theatre Studies) from UNSW, in Acting from WAAPA, in Directing from NIDA and he has an MA in Writing from UTS. He began his professional performing career as a stand up comedian in 1982 under the nom-de-mic Pat McGroin. In this guise he travelled to all corners of Australia as well as to the USA, Britain, Ireland and throughout south east Asia. His first theatre role was as Harry the convict in Alex Buzo's Macquarie, directed by Aarne Neeme, in 1984. Since then he has worked for all the State Theatre Companies in Australia, Bell Shakespeare, Perth, Adelaide and Sydney Festivals, Marion St, Q Theatre and many commercial and independent producers. Stand out theatre roles for him in the past 27 years have been Ron Blair's Christian Brother that he toured throughout Ireland and Britain; and Alex Buzo's Norm from Norm and Ahmed. Laurence has also appeared widely on screen. His feature film credits include The Chronicles Of Narnia - Voyage Of The Dawn Treader, Fools Gold, 1MC - Something Of Vengeance, Three Stooges, The Beast and Doing Time For Patsy Cline. On television his credits include the upcoming Devil's Dust and Fatal Honeymoon, Paper Giants, Wild Boys, Rake, All Saints, Blue Heelers, Water Rats, Home and Away, GP and E Street. Behind the camera, he has written and directed two series of Tough Nuts - Australia's Hardest Criminals for Foxtel CI Channel and directed The Kangaroo Gang for the BBC. Laurence has taught acting at WAAPA, NIDA, VCA, ACTT, AADA, UNSW, University of Sydney and at Leeds University. He also provides communication training to government, business, sporting organizations, the military and NGOs.