Vitals
Available In
Adelaide, Auckland, Australian Capital Territory, Brisbane, Christchurch, Dunedin, Gold Coast, International, Melbourne, Northern Territory, Perth, Queenstown, Sydney, Tasmania, Wellington
Skills
Actor, Musical Theatre, Voice Artist, Singer
Agent
Australian Agent
Lee Leslie Management Pty Ltd
Feature Photo
---
Credits
2020
Short Film
Jean Anthelme Brillat-Savarin
Cooked
Sophia O'Rourke AFTRS
Ayesha Farooq
2018
Television
François
Doctor Doctor
Easy Tiger Productions
Lucy Gaffy
2017
Television
Pierre
True Story with Hamish & Andy
Radio Karate
Sian Davies
2014
Documentary
Himself
These Heathen Dreams
Les Baribari Films
Anne Tsoulis
2014
Television
French Footman
AUSTRALIA: The Story Of Us
Essential Media and Entertainment
Lisa Matthews
2014
Short Film
Old Man
A Farewell Party
Boulevard Film - Rob Coe & Carla de Menezes Ribeiro
Sam & Tom McKeith
2013
Television
Louis Roche
A Place To Call Home
Network Seven
Lynn Hegarty
2013
Television
Old Soldier
An Accidental Soldier
Kylie Dufresne/Sue Taylor
Rachel Ward
2013
Television
Ice Cream Vendor
Packed to the Rafters
Seven Network
Jean-Pierre Mignon
2012
Short Film
Cleaner
Gödel, Incomplete
Lisa Hoppe AFTRS
Martha Goddard
2007
Television
Francois
Stupid Stupid Man 2
Jigsaw Entertainment
Will Usic
2007
Feature Film
The Magician
The Resident Magician
Canterman Pictures
Daniel Marsiglia
2005
Television
Smythe
All Saints
Network Seven
Jean-Pierre Mignon
2005
Short Film
Roland Desporge
Fallers
Linoleum Films
David Lawrance
2004
Stage
Anselme
The Miser
Sydney Theatre Company
Jean-Pierre Mignon
2002
Television
Various French (5 episodes)
BackBerner
ABC TV
various
2002
Feature Film
Mael
Queen of the Damned
Warner Bros.
Michael Rymer
2001
Television
Jacques
Headstart
Gannon Television
Ian Watson
2001
Feature Film
Alkaseltzer
The Old Man Who Read Love Stories
Fildebroc/France 2 Cinéma
Rolf de Heer
2000
Feature Film
Doctor Sergei Gradsky
Mission Impossible 2
Paramount
John Wu
1999
Television
George Quelleure
Bondi Banquet
Robin Kershaw/SBS
Kay Pavlou and Ray Argall
1998
Feature Film
Lab Technician
Babe : Pig in the City
Universal Pictures
Georges Miller
1998
Stage
The Guide
King Lear
Bell Shakespeare Company
Barrie Kosky
1998
Television
Tenardier
A Difficult Woman
Southern Star
Tony Tilse
1997
Stage
Monsieur Loyal
Tartuffe
Sydney Theatre Company
Barrie Kosky
1997
Feature Film
Mister Tomasetti
Oscar and Lucinda
Fox Searchlight Pictures/Meridian Films
Gillian Armstrong
1996
Short Film
Jean-Pierre
Down Rusty Down
Pod/Flat Rock
John Curran
1989
Feature Film
French Leader
The Punisher
New World Pictures
Mark Goldblatt
1988
Television
Suhel
The Tourist
SBS
Terry Bourke
1988
Feature Film
Charles Darwin's Bodyguard
Young Einstein
Warner Bros
Yahoo Serious
1988
Television
Marcel
A Country Practice
JNP Films
Peter Maxwell
1987
Television
Lieutenant Bellamy
Emma : Queen of the South Seas
ANRO
John Bannas
1985
Television
Docteur Rollet
Tusi Tala
ABC/Channel Four (UK)
Ron Sharp
1982
Television
Maitre D'
Bodyline
Kennedy Miller Enterprise
George Olgivie
---
Training
1979-1980
Australian Mime Theatre
Classical Mime, Ballet, Modern Dance, anatomy of movement
1977-1978
Demitheatre
Eastern Theatre & movement. Play devising
---
Skills & Attributes
Accents
French, Italian, Spanish, Russian, Middle Eastern
Languages
English, French
Instrumental
Bass Guitar, Guitar, Percussion, Didgeridoo
Singing
Blues, Musical Theatre, Opera, Pop, Rock, Show, Choir, Country & Western , Folk, Jazz, Classical, Contemporary
Singing Range
Bass Baritone
Sport
Archery, Horse Riding, Martial Arts, Yoga, Bowls, Cycling, Badminton
Circus
Clown, Juggling, Mime, Puppeteer
Professional Skills
Actor, Musical Theatre, Voice Artist, Singer
---
Photos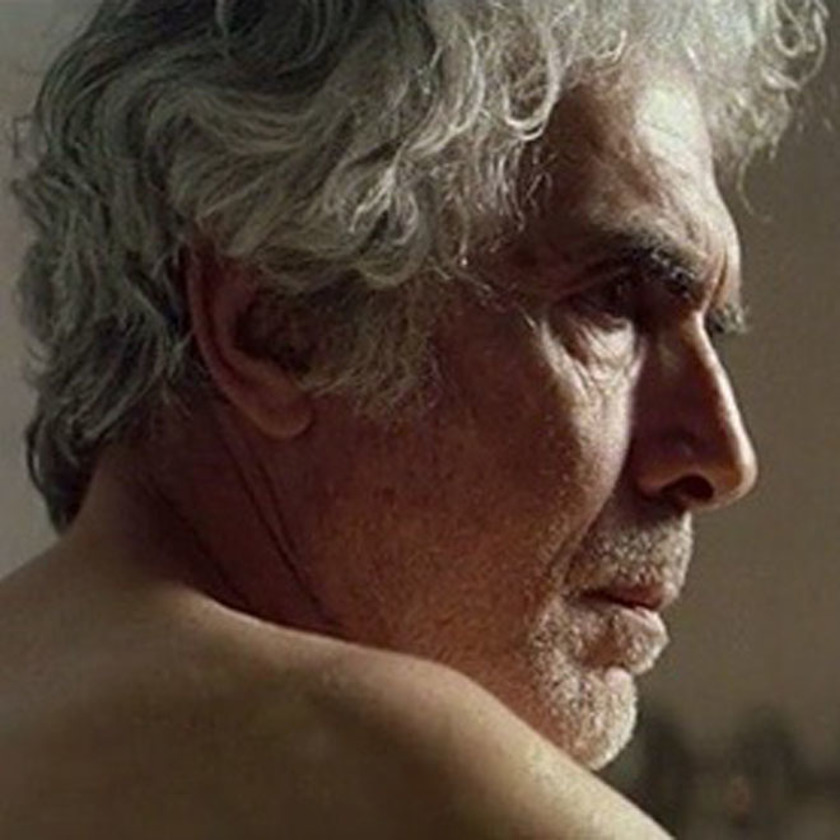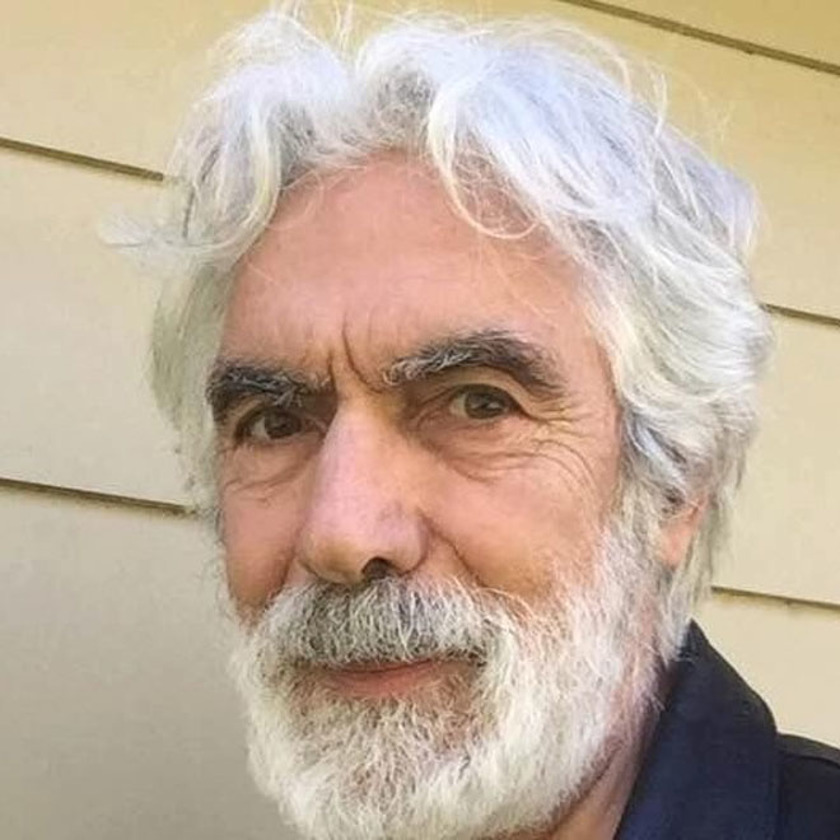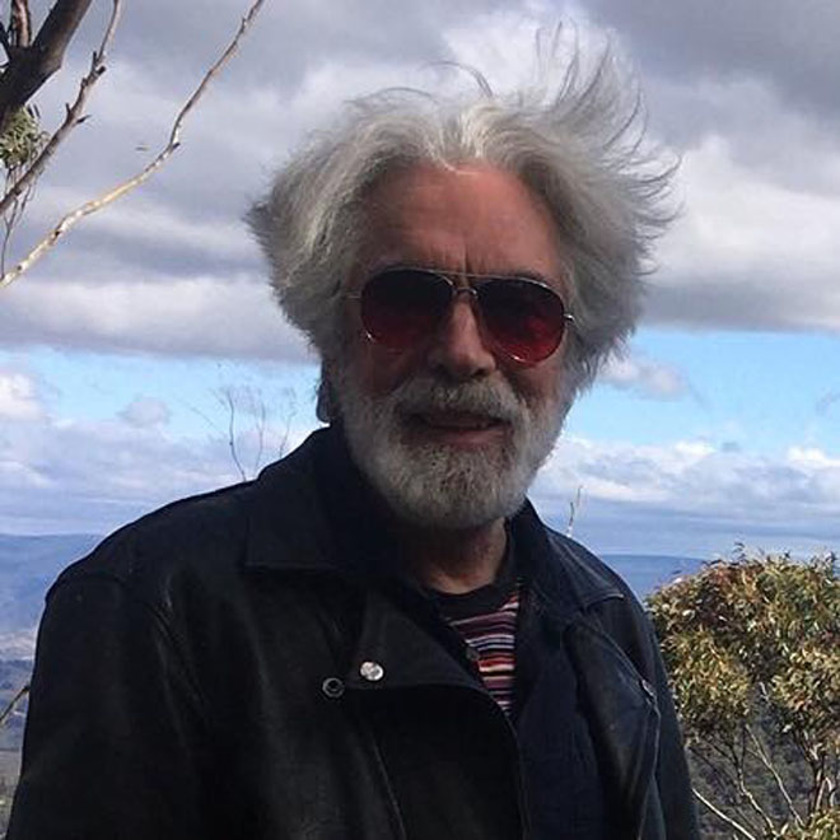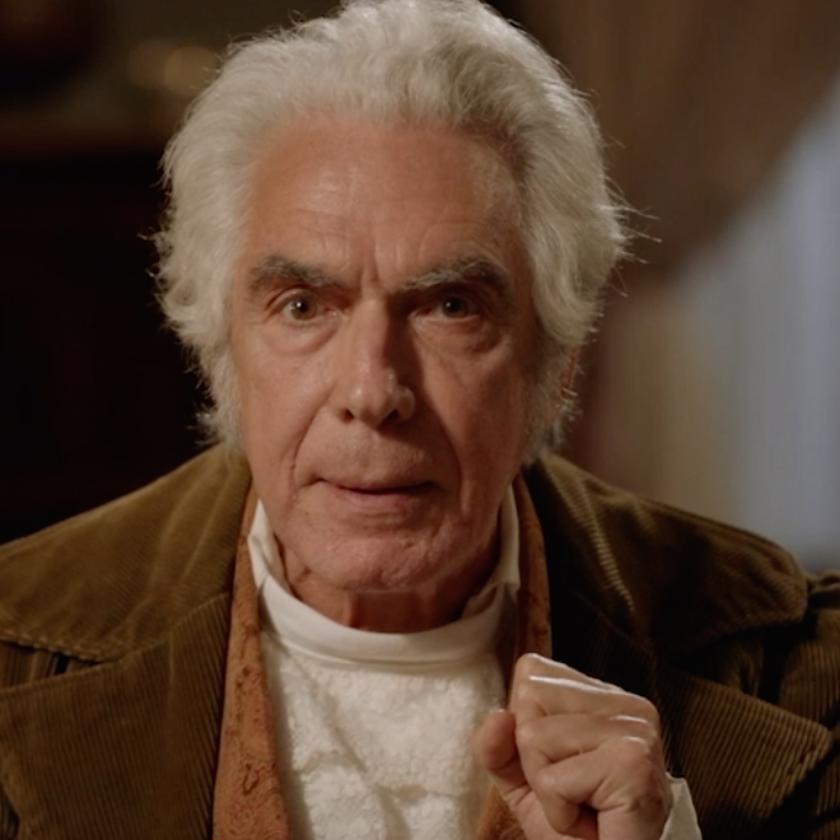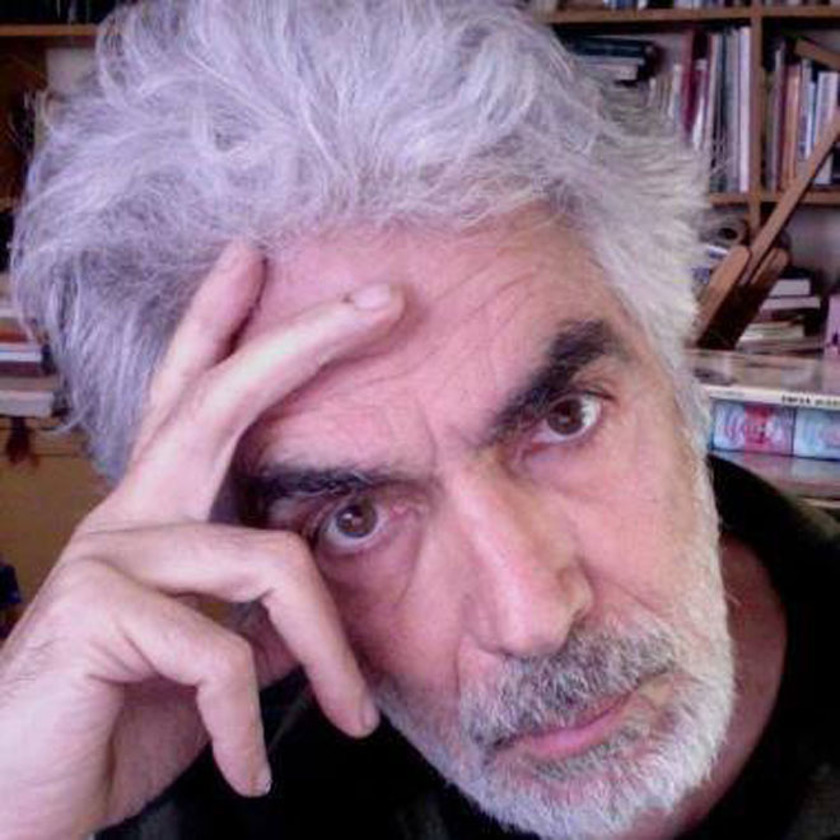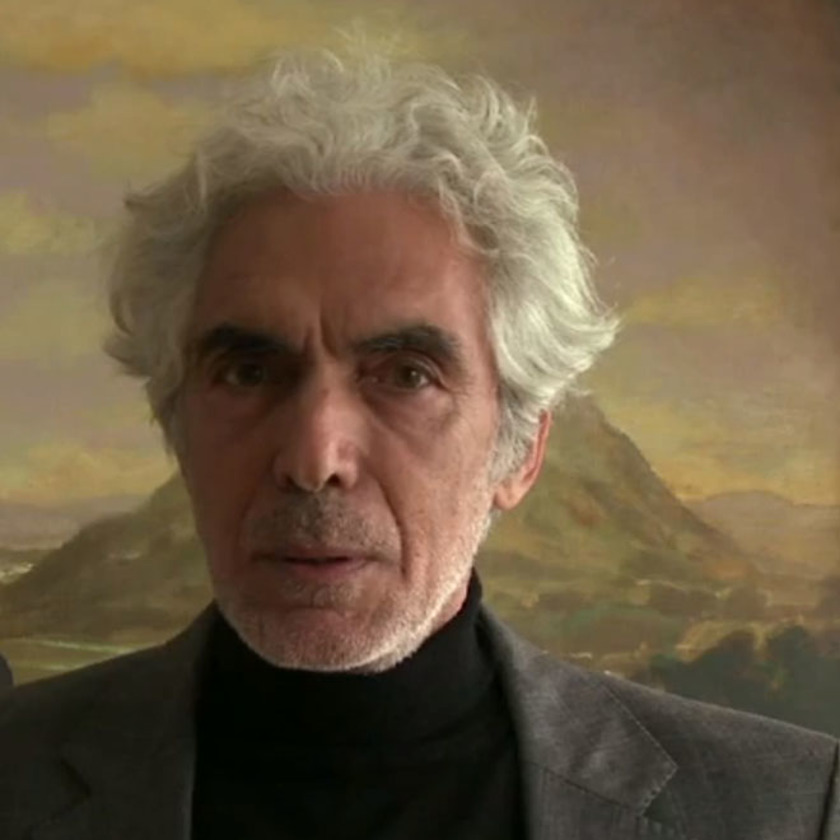 ---
Notes
Brief biography ​ Christian Manon is a French-Australian actor based in Sydney and represented by Lee Leslie Management. He has worked with some of the major film studios such as Warner Bros., Paramount Pictures, Universal Pictures, Fox Searchlight and New World Picture as well as many Australian independent filmmakers. Manon's most influential tutor was the celebrated Zora Semberova. After his involvement in various Fringe productions he joined newly formed Sidetrack Theatre as a resident actor/writer. For two years and six productions he became a most influential core member of this growing company pioneering multicultural theatre challenging Australian audiences in the early 80s. He subsequently appeared in numerous stage productions with the major Australian theatre companies and was regularly seen on television and in short films. He also lent his voice and French accent to lots of national radio programs. ​ Detailed biography TELEVISION 2018 "François" DOCTOR DOCTOR Season 3, episode 3 Nine Network dir: Lucy Gaffy 2017 "Pierre" TRUE STORY WITH HAMISH & ANDY Season 1, episode 7 (Phil) Nine Network dir: Sian Davies "Forest Man" CUL_DE_SAC Series Dir: Michael Joy. Prod: Andrew McClean ​2014 "Himself" THESE HEATHEN DREAMS Documentary about poet Christopher Barnett by Anne Tsoulis. Prod Georgia Wallace-Crabbe, Les Balibari Films, Anne Tsoulis "French Footman" AUSTRALIA : THE STORY OF US. Episode3. Essential Media and Entertainment dir: Lisa Matthews ​2013 "Louis Roche" A PLACE TO CALL HOME (ep#2.06 Aul Lang Syne) Seven Network dir : Lynn Hegarty "Ice Cream Vendor" PACKED TO THE RAFTERS (ep#118 Damage Control) Seven Network dir: JP Mignon "Old Soldier" AN ACCIDENTAL SOLDIER Kylie Dufresne/Sue Taylor ABC tv dir: Rachel Ward ​2007 "Francois" STUPID STUPID MAN 2 Jigsaw Entertainment dir: Will Usic 2005 "Smythe" ALL SAINTS ep#341 Seven Network dir: JP Mignon 2002 "Gerard Petain" (1) BACKBERNER CJ prod ABC "Gerard Petain" (2) BACKBERNER CJ prod ABC "Gerard Petain" (3) BACKBERNER CJ prod ABC ​2001 "Henri Valles" BACKBERNER CJ prod ABC "Jacques" BACKBERNER CJ prod ABC "Jacques" HEADSTART (ep#Street Cred) Dir: Ian Watson. Gannon Television ​2000 "Francois Pinot" BACKBERNER Craker Jack Productions ABC ​1999 "George Quelleure" BONDI BANQUET Prod:Robin Kershaw Dir: Kay Pavlou and Ray Argall 1998 "Tenardier" A DIFFICULT WOMAN. Southern Star Dir Tony Tilse 1997 "Creature from the Black Lagoon" THE MUNSTER'S SCARRY LITTLE XMAS. CBS (USA) 1991 "Anonymous Caller" THE MIRACULOUS MELLOPS Millennium Pictures. Dir: Karl Zwicky "French Waiter" G.P. ABC ​1988 "French Priest" THE RAINBOW WARRIOR CONSPIRACY Golden Dolphin prod. "Marcel" A COUNTRY PRACTICE JNP Films. Dir: Peter Maxwell. "Maitre D" OUTBACK BOUND. CBS (USA), TNC Nine.Dir: John Llewellyn- Moxey. "Jean-Claude" THE LAST RESORT ABC & RCC. Dir:Geoffrey Notage. "Suhel" THE TOURIST SBS Dir: Terry Bourke. ​1987 "French Resistant" NANCY WAKE Miniseries Simpson/LeMesurier 7Network "Lieutenant Bellamy" EMMA:QUEEN OF THE SOUTH SEAS ANRO Prod. 1986 "Sam" THE FAST LANE A.B.C Dir: Marc Callan . 1985 "Doctor Rollet" TUSI TALA A.B.C and Channel Four (U.K) Dir: Ron Sharp ​1982 "Maitre D" BODYLINE Kennedy Miller Enterprises Dir: George Olgivie. ​FEATURE FILMS ​2007 "The Magician" THE RESIDENT MAGICIAN Canterman Films Dir: Daniel Marsiglia 2002 "Mael" QUEEN OF THE DAMNED Warner Bros Dir: Michael Rymer ​2001 "Alkaseltzer" THE OLD MAN WHO READ LOVE STORIES Fildebroc/France 2 Cinéma. Dir : Rolf de Heer ​2000 "Doctor Gradsky" MISSION IMPOSSIBLE 2 Paramount Pictures Dir: John Wu ​1998 "Lab Technician" BABE: PIG IN THE CITY Universal Pictures Dir: George Miller ​1997 "Mister Tomasetti" OSCAR AND LUCINDA Fox Searchlight Pictures and Meridian Films Dir: Gillian Armstrong ​1989 "French Leader" THE PUNISHER New World Picures. Dir: Mark Goldblatt ​1988 "Charles Darwin's Bodyguard" YOUNG EINSTEIN. Warner Bros.Dir: Yahoo Serious ​1985 "Tribesman" MAD MAX BEYOND THUNDERDOME Kennedy Miller Productions Dir: George Miller, George Olgivie ​1983 "Roadhouse Mechanic" MIDNITE SPARES Filmco Limited Dir: Quentin Masters "Polish Migrant" THE RETURN OF CAPTAIN INVINCIBLE Seven Keys Prod Dir: Philippe Mora ​ SHORT FILMS 2020 "Jean Anthelme Brillat Savarin" COOKED written & produced by Sophia O'Rourke. Dir: Ayesha Farooq 2013 "Félix Souchon" LE CHIEN QUI FUME by Donna McRea & Michael Vale. Prod Liz Burke "Old Man" A FAREWELL PARTY by Sam & Tom McKeith. Prod Boulevard Film, Rob Coe & Carla Menezes Ribeiro "Raspoutine" FLAKE by Cyrus Bezyan. Prod Taylor Litton-Strain. AFTRS 2012 "Pierre Bazinet" (lead role) AU P'TIT BONHEUR Dir : Mahveen Shahraki & David Kelly "Cleaner" GÖDEL, INCOMPLETE by Martha Goddard. Prod Lisa Hoppe 2005 "Roland Desporge" FALLERS Dir: David Lawrance "The Mime" Music video for song "All Night" by BIT BY BATS Dir. Amy Gebhard 1996 "Jean-Pierre" DOWN RUSTY DOWN Dir: John Curran, Prod: Martha Coleman "Plastic Surgeon" WHAT'S THE DEAL Dir: Robert Mac ​1991 "Blind Man" Cinematographer Workshop. AFTRS Dir: Joseph Damian 1989 "Father Leyroud" HUNTING THE WILD PINEAPPLE. Dir: Don Colantonio, writer: Patricia L'Huede "Jacques Brieur" LET THEM EAT CAKE. Sydney University of Tech. ​1988 "The Mime" THE FIRST VALLEY. Dir: Mojgan Khadem AFTRS 1986 "Steven" (lead role). DEAD PROPER FELLOW. Swinburne. "Jaromir Hladik (lead role) THE LABYRINTH. Swinburne. "The Doctor" QUARRY. Swinburne. "Restaurant Manager" REAL DREAMERS. Swinburne. "The Psychiatrist" THE GOSPEL ACCORDING TO PHIL TYLER Dir: Andrew Dominik. Swinburne. ADVERTISEMENT FILMS 2019 AutoTrader 2018 Moro Olive Oil 2018 HCF (The Hospitals Contribution Fund of Australia) 2018 Powerball 2016 Vape (Dubai) (vo) 2010 Speight's Summit Beer (NZ) (vo) 2009 V Energy Drink (vo) 2008 Herringbone 2006 Lipton Iced Green Tea 2006 Lamb (vo) 2005 Yen Magazine 2004 Enjo Gloves 2000 Buy.com 1999 Sekata Seeds (Japan) 1999 MacDonalds (Japan) 1999 Radio Rental 1996 Jarrah Coffee 1996 Sensodyne 1994 King Gee 1993 Twisties 1991 Vaseline Extra Care 1991 Cottees Jam 1990 Schweppes Tonic 1990 GIO 1981 Australian Red Cross Blood Service ​THEATRE 2004 "Anselme" in THE MISER by Moliere. SYDNEY THEATRE COMPANY. Drama Theatre, Opera House. Dir: Jean-Pierre Mignon 1998 "The Guide" in KING LEAR by Shakespeare.BELL/SHAKESPEARE COMPANY. Toured Canberra, Melbourne, Brisbane and Sydney. Dir: Barrie Kosky 1997 "Monsieur Loyal" in TARTUFFE by Moliere. SYDNEY THEATRE COMPANY Drama Theatre,Opera House. Dir: Barrie Kosky 1994 "Tiresias" in ANTIGONE by Sophocles. CROSSROADS THEATRE. Dir: Clara Mason. 1993 "Maurice Duclos" in FALLEN ANGELS by Noel Coward.THE GORDON/ FROST ORGANISATION Dir: Christopher Renshaw. National tours of Australia and New Zealand. 1989 "Gripe-Soleil" in THE MARRIAGE OF FIGARO by Beaumarchais. SYDNEY THEATRE COMPANY at the Wharf. Dir: J.P. Mignon ​1988 "Count Edward de Monterey" in LES ENFANTS DU PARADIS adapted by Tobsha Learner. COMPANY B, Belvoir Street Theatre, Sydney. Dir: Katerina Ivak. ​"Tomali man" in A STREET CAR NAMED DESIRE by Tennessee Williams. NICHOLS / BOHM Toured Sydney and Brisbane. Dir: Robin Lefevre. ​1987 "The Chair" in THE CIRCUMNAVIGATIONS OF CAPTAIN ASTERION by Graham Henderson. LA MAMA THEATRE, Melbourne. Dir: Arpad Mihaly ​***Received grant from the Theatre Board of the Australian Arts Council for the development of his play THE DEATH INSTINCT, a biographical monologue of Jacques Mesrine. ​1986 "Alan Moroney" (lead role) in DA VINCI WAS RIGHT by Roland Topor. Australian Nouveau Theatre at ANThill, Melbourne. Dir: J.P Mignon. 1985 "Clitandre" in THE MISANTHROPE by Moliere. SYDNEY THEATRE COMPANY at the Wharf. Dir: J.P. Mignon. 1984 "Ramon Gris" in THE BLIND GIANT IS DANCING by Stephen Sewell. SYDNEY THEATRE COMPANY at the Drama Theatre, Opera House. Dir:Phillip Keir ​ ***Adelaide 1984 Fringe Festival Theatre Award Winner with the double bill Down Under The Thumb + Out From Under under the title : DOWN AND OUT FROM UNDER "Cidrolin Barette" in DAY TO DAY... by Sidetrack Theatre Company at Sailors Home Theatre, The Rocks, Sydney ​1983 "Hernan Ortiz" (lead role) in THE DISAPPEARED by David Holman. Sidetrack Theatre Company "Jean Capotti" in OUT FROM UNDER. Sidetrack Theatre Company ​"Joe Defer" in LOCO (Musical). Sidetrack Theatre Company ​1982 "Jean Capotti" in DOWN UNDER THE THUMB. Sidetrack Theatre Company ​"Phillippe Dumas" in CAMPOUT AT DOG'S BUSH. Sidetrack Theatre Company ​1981 CRIME OF PASSION (Solo Mimodrama self-choregraphed on the 2nd movement of Khachaturian Piano Concerto) at Sydney Fringe Festival Club and Footbridge Theatre. ​"Judy" in PUNCH AND JUDY (Commedia Dell'Arte adapted from script by Robert Brough) by CHATTERBOX TRIO. Toured Sydney and suburbs. "Harlequin" in LA DEPRESSION DU DOCTEUR (Commedia Dell'Arte) for the ALLIANCE FRANCAISE at the Footbridge Theatre, Sydney. "Max" (traditional clown) at Canberry Fair, Canberra Festival "Various" in A LA CARTE by CORPOREAL MIME THEATRE at Seymour Centre, Sydney ​1979-80 "Various" in LIVING SKETCHES by AUSTRALIAN MIME THEATRE at Dom Polski Centre, Adelaide. Dir: Zora Semberova. ​ ART ATTACK and PUBLIC SPACE (2 short Mimodramas) by LA PETITE TROUPE at Various Adelaide's Fringe Venues. ​1977-78 "Zanka Loï" in NARDUK by DEMITHEATRE, Sydney. Dir: Steve Peters. Toured N.S.W 1975-77 Established Melanesian Youth Theatre in Lowiepeng,Tanna, Vanuatu. Creation/direction of four plays: Bobet, Les Deux Villages, Bons Amis, L'Oiseau Noir. RADIO (ABC and/or Radio National) 2008 "Narrator" HINDSIGHT:HISTORY UNDER SIEGE "Olivier Messiaen" INTO THE MUSIC : TRANSCENDING TIME : MESSIAEN'S QUARTET FOR THE END OF TIME 2004 "d'Entrecasteaux" HINDSIGHT: D'ENTRECASTEAUX 2003 "various" HINDSIGHT: THE LACEMAKERS OF CALAIS 2000 "Barralier" THE LISTENING ROOM : BARRALIER'S JOURNAL "Jacques-Julien Houtou de La Billardière" THE EUROPEANS ​1999 "Excerpts from Albert Camus and Jean Genet" ENCOUNTER: 20th CENTURY SAINTS. 1998 "Albert de Lestang" THE LISTENING ROOM : THE FRENCHMAN"S GARDEN 1996 "Narrator" BACKGROUND BRIEFING : ALGERIA ​"Poems by Ho Chi Min" THE LISTENING ROOM : THE SILENT FOREST "Casanova" THE LISTENING ROOM : MEMOIRS OF CASANOVA ​1995 "Francois Peron" THAT'S HISTORY : THE ISLE MARIA ​"Jean-Baptiste Fourier" THE LISTENING ROOM: FOURIER ​"Narrator" THE LISTENING ROOM: PACIFIC MOMENTS 1992 "Black Caesar" OUR COUNTRY'S GOOD. "Vincent Van Gogh" THE LISTENINGROOM: STARRY NIGHT. "Marcel Proust" THE SCIENCE SHOW: THE BRAIN. ​1990 "Narrator" BACKGROUND BRIEFING: HAITI 1988 "French Man" THE AUNT'S STORY by Patrick White VOICING 2012 "Various French" DEAD EUROPE. Feature film. Dir Tony Krawitz. See-Saw Films, Porchlight Films ​2010 "Various French" KILLER ELITE. Feature Film. Dir Garry McKendry. Omnilab Media ​2006 "French Captain" SUPERNOVA. Series two. dir : Sandy Johnson. FOX ​2004 "Ibrahim Keita" FOUR CORNERS: THE WILLIE BRIGITTE STORY ABC TV ​2003 "Narrator" AfriCAN [solutions]. Doco Series. Prod/Dir:Robin Newell (South Africa) ​1992 "French Newsreader" FRANKIE'S HOUSE. Mini-series ABC 1987 "General de Gaulle" NANCY WAKE. Mini-series 7Network. Simpson/Le Mesurier TRAINING ​DEMITHEATRE (1977-78) Sydney. Part of an ensemble of actors training in drama, movement and music in Warehouse 9, Nicholson St, Balmain East, under the direction of Steve Peters from John Strehlow's Triad Stage Alliance. ​AUSTRALIAN MIME THEATRE (1979-80) Adelaide. Full time classes in mime and movement, anatomy of movement, classical dance and expression, tutored by Zora Semberova ex-National Theatre of Prague.